Cooking Class - Brunch the Southern Way
Cooking Class - Brunch the Southern Way
63 reviews
63 reviews
COVID-19 protocols this chef will implement are:

Social Distancing Friendly
Add a little Southern charm and a whole bunch of sunshine to your brunch-time favorites!
Pour the bubbles and prepare for a breakfast-lunch mash up made Southern style in this hands-on cooking lesson from Chef Megan. You'll learn new ways to indulge in the good life and share it all with friends and family.

You'll begin with freshly squeezed fruit juice, deviled eggs and a seasonal fruit salad of melon and berries dressed with lime and mint. Next come the comfort food favorites: Home fries seasoned with bell peppers and jalapeños, and pimento cheese grits. Finally, the star of the festivities is the sausage gravy from Chef Megan's childhood with fluffy buttermilk biscuits.

Guests are welcome to bring wine and beer to enjoy during the class.
Freshly Squeezed Juice
Guests may bring sparkling wine for mimosas if desired
Deviled Eggs
With mayonnaise, cayenne and paprika
Seasonal Fruit Salad
With melon, pineapple, berries, lime and mint
Home Fries
With russet potatoes, red bell peppers, onions and jalapeños
Pimento Cheddar Cheese Grits
With butter
Buttermilk Biscuits and Sausage Gravy
With flour and spices
Most dietary restrictions can be accommodated. Please mention this in the message field when you submit your booking request.
Minimum Guests

2

Maximum Guests

10

Meal Courses

4

Event Duration

2.5 hours

Labels

Beginner, Couples, Fun, Gourmet, Group, Mother's Day
Cozymeal guest reviews for this experience


Had an absolute blast with Chef Megan, to the point where classes with other companies in the Austin area (like Sur La Table) are now completely underwhelming. Hope to take some more with her soon!


Chef Megan... amazing!! Very relaxed atmosphere, fun and informative. I look forward to another class with her.


What a fantastic way to celebrate our friend's birthday! Three of us went to the cooking class and couldn't have loved it more! Chef Megan is knowledgeable and tons of fun! We enjoyed the experience, learned a lot, and had a terrific time. I want to give this as gifts to my adult kids. It was such a treat!


Cooking with Megan was great fun! We learned some new recipes and tips/skills. All the food was delicious and I'm feeling more confident than ever in the kitchen! Thanks for a great time.


Megan was fun, upbeat, inclusive, and a wonderful teacher/host!


Chef Megan was amazing!! We learned so much, had a blast, and food was AWESOME!!!


What a great day! My mom and I enjoyed everything about this experience. Food was delicious and Megan had something to teach all of us. Will definitely be back to cook and learn very soon!!


Chef Megan Was wonderful! We had fresh herbs from the garden, she educated us on knife handling, the chemistry behind when and how to mix things together for the most flavor. It was a terrific time.


Great interactive class! Learned new tips and tricks :)


Chef Megan was great and you could clearly tell she has a deep love for cooking. The food was fantastic and I learned a number of new tips and tricks.


This class was fantastic! Chef Megan was very patient with us and was super understanding as we almost had to cancel the class last minute. Thankfully it all worked out and we got to enjoy a wonderful class. We loved Megan's enthusiasm, personality and simple instructions.


This class was something that I will remember and cherish forever! I cannot recommend Chef Megan enough. I learned so much in this class, and it is an amazing once in a lifetime experience to work with Chef Megan. I not only feel more confident with cooking, but I'm also more open to trying different cuisines in the future. I would take this class 100 more times because it was that much fun. You will NOT regret this experience, and it will leaving wanting to come back for even more classes that Chef Megan teaches. She made my partners birthday weekend one for the books.


Megan was a wonderful chef and host! She created such a welcoming learning environment and taught us to cook a great meal. She is spunky and outgoing and her class was a super awesome time!


Such an amazing experience, I'll take this home for cooking with my family. Learned many great tips and had a wonderful time, thank you!


Chef Megan was a grand ole time to be with! She had such great energy and explain the ways of a chef in such an entertaining way!


We enjoyed our wonderful cooking experience with Chef Megan and will be booking with her again. We learned some new techniques to try at home while eating amazing food and engaging in pleasant conversation.


We had such a good time. Chef Megan did a great job leading the class. Food was excellent!


Class with Chef Megan was SO much fun! From the warm welcome into a beautiful cooking and dining space, to a tour of the garden (and meeting the chickens!), the engaging and informative cooking lesson and amazing brunch spread - everything was perfect. Megan makes you feel right at home and is such a joy to be around. We can't wait to sign up for another class! Thank you!


We had a wonderful experience with Chef Megan, she made us feel so comfortable. The ability to go to the garden to pick fresh produce and herbs for the dishes was incredible, and food was insanely delicious. We learned some new techniques; tried new flavor combinations with the pimento cheese grits, and the fried chicken…..delicious!!! We will definitely be booking another class with Chef Megan.


Chef Megan was incredible and deserves 10+ stars. She is super bubbly, engaging, and a fantastic storyteller which makes cooking much more enjoyable. She treated us with great hospitality and ensured everyone participated in various parts of the cooking experience. After the class, the strangers/participants felt like best friends who just created the best meal of a life time. Food was sooooooo good, we eat ourselves into a coma. Definitely take a course with Chef Megan—you will not regret it.


Megan was a wonderful host and teacher. Not only did we have a great time learning from her, but also enjoyed spending the afternoon with her. The session was both informative and fun! The food was fresh and delicious and we couldn't believe that we had prepared it ourselves! Megan made the whole process seem effortless. We would love to go back for another session!


We had the best time with Chef Megan. She was very patient and explained all the steps in detail. She 'stayed the course' while keeping it light and fun. Ohhhhh, and she reminded us to refresh our drinks often. ?. Highly recommend her for anyone wanting to learn new ways or someone just starting out their cooking attempts.


As our first Cozymeal experience, Chef Megan will definitely have us coming back! Her style is both laid-back, passionate, and educational. Those few hours we spent cooking and talking were pure enjoyment, and then tasting the culmination of our efforts was simply incredible. (Definitely the best fried chicken I've had in my life, and that's just speaking to one of the courses!) One last thing I will say: the value proposition is insane. I would have paid more than the same amount just to go to a restaurant (and have an okay-tasting experience) but we got that along with a couple hours of entertainment and education. We can't wait to try the next class!
Cozymeal guest reviews for other experiences with Chef Megan


Chef Megan was simultaneously professional yet built a fantastic casual environment for myself and my partner to safely engage in a cooking experience. Overall I highly recommend booking any of the classes catered by Megan.


Had a great time with Megan.


So much fun!!!


This was such a fun class! Chef Megan created such a fun environment for all the couples involved and dropped so much knowledge about the dishes and ingredients. The food was so delicious and the broth we made together had so much flavor you'd be shocked to know it was vegan. I'd recommend this class (for vegans and non-vegans) in a heartbeat!


Fun class, great atmosphere!


Chef Megan is knowledgeable and makes the cooking interesting and fun. We had a great time and enjoyed learning, cooking and meeting new people


Megan's class was great! Lots of fun and made some delicious food, great meeting the other couples who were there as well


Chef Megan was great. She made the experience lots of fun and shared great cooking knowledge and experience ..


Awesome hands on experience and great food with Megan!!


Megan was amazing! We had a really good time:)


This was a magical evening. Megan was fun and really encouraging, getting everybody excited and participating. The finished meal was truly delicious.


Chef Megan took me and my boyfriend through a magical and tasty evening in Provence. She was thoroughly carried us through each step of creating our yummy meal. We couldn't have asked for a better experience. I highly recommend this as a fun date night and for any occasion. Looking forward to our next one!


Chef Megan was a delight! She's a very good, patient teacher. Well done!


We had the most amazing time with Chef Megan! We learned so much while having a ton of fun. Megan is extremely knowledgeable in her craft and is such a light to be around. Highly recommend this class to anyone and everyone!


Megan was AMAZING! My group had an unbelievable time with her Italian cooking class. She was an amazing teacher and host - she had great cooking tips and was a wonderful sport to all of our bachelorette antics. I would recommend her over and over again to anyone in Texas looking for a cooking class. You get to spend the evening with the best teacher and eat incredible food! What's better!!


Chec megan was wonderful! Such a fun experience!


Megan was amazing! I want to do more of her classes soon. I left feeling like I could make the meal on my own. And it was a lot of fun.


Megan was INCREDIBLE! My sister and I had a blast taking her cooking class. Can't wait to book my next class with her.


Our group had such a fun time with Chef Megan! We all learned new cooking techniques in an engaging format. The food was great and it was a truly enjoyable evening. We all left talking about trying to find another class in the future.


Absolutely amazing time with Megan. She was super informative, welcoming, and hilarious. Honestly, this prompted me to want to take every cooking class there is to offer on here! If you're considering taking this class, do yourself a favor and do it!!


All around amazing experience. Megan is a passionate chef and a kind soul. During our experience we learned many techniques we could use in our everyday cooking and Chef Megan made sure we had fun while doing it. The food was phenomenal and will definitely be replicated at home (it seemed so simple with all the guidance we received). So worth the money- you won't regret booking any classes with this Chef.


Chef Megan was great! The meal was so incredible!


Chef Megan is a quirky and joyful teacher and we had a blast from when we arrived to when we left. The venue is also perfect for teaching and socializing. Even if you're an experienced home cook, chef Megan had many cool tips and tricks to share. We're looking forward to heading back for brunch.


Chef Megan was super delightful! Everything was a great experience. There was a lot of hands on and Chef Megan was very elaborate on what we needed to do. The best thing I got out of this besides everything else was learning a new way to dice onions! Will for sure do this again!


Not only was the meal extremely delicious, the place was beautiful, the class was informative, and hanging out with Megan was very fun.


Megan was wonderful!!!


Chef Megan was awesome! We really enjoyed our class and can't wait to take another one with her! She was informative, entertaining and very engaging. The food was yummy and we loved everything!


She was awesome, we had a great time


Chef Megan is awesome!


Megan was AWESOME!! Would absolutely recommend this to everyone!!


Megan was friendly, patient, and ready for anything! She was fantastic at instructing culinary techniques and happy to help when needed. She integrated into our group like she had known us forever and was such a joy to have in our presence!


We had so much fun cooking w/ Chef Megan. It was a entertaining and delicious date night!


Great experience and delicious food! Would/will do again.


Chef Megan is tremendous! Her Gourmet Italian-American Favorites class was amazing -- equal parts fun, informative, and delicious. We also loved the cozy location. This was our first ever cooking class and she really made sure we enjoyed ourselves and felt comfortable + confident in our new roles as chefs. She even emailed detailed recipes afterwards so we could recreate our meal. Totally recommended!


Chef Megan was incredible. With every dish we prepared, she was elegant in her presentation as well as insightful with the different techniques she wanted us to learn in the food preperation. We loved it and will be taking another class.


My daughter and I had a wonderful evening with Chef Megan and the class! It was a perfect, relaxing experience to share while we were in from out of town. If only we lived closer we'd be there every chance we could. It'll definitely be added to our list of favorites to try and do again when we come back to the area! I heartily dislike all seafood, but my daughter loves it. I knew I could never do it justice teaching her how to make moule frites, so we were both excited for the class. In the end though, even I ate my entire serving of mussels because they were just that good.


Megan was a terrific host, articulate and welcomes questions with wonderful answers. We had a super time with the preparation process of the meal - and finally enjoying the meal, exquisite!


We had a great time! Megan was super welcoming and made us feel right at home. The food was amazing and I feel confident to make it at home :)


What an amazing date night with my girlfriend.. Meghan welcomed us into her kitchen for our first cozymeal and it couldn't have been better. She had us chopping garlic like I never had before, learned how to smoothly stir the risotto and sprinkled us with charming stories about her passion for cooking and European travels. All to serve up a delicious meal that we can now bring into our home.


My girlfriend and i had a great time learning how to make shrimp scampi and risotto with Chef Megan! Chef Megan was extremely personable and funny, and offered great cooking tips and stories as we cooked. The location was great and the food turned out excellent. We had some fantastic Tiramisu to top it off. We will definitely be trying the recipe out at home and going back for another class!
$ 95 Per person
all-inclusive: 2.5-hour class, 4-course meal and taxes.
---
Can be used for any experience or cookware
Meet your chef
---
Chef Megan is a classically trained culinarian and an ardent gastronome who brings more than a decade of professional culinary experience to the table as a chef, recipe developer, cooking class instructor and beyond. Chef Megan is currently developing her own cooking show and also serves as the sous chef of a local food truck that focuses on scratch-made fare from quality-sourced ingredients.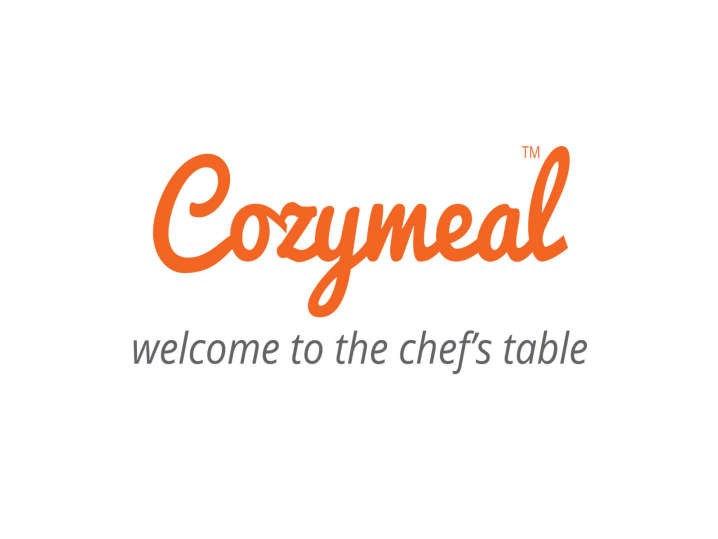 We use cookies to offer you a better browsing experience, analyze site traffic and personalize content. If you continue to use this site, you consent to our use of cookies Accept