Food Tour - Chinatown Off the Beaten Path
Food Tour - Chinatown Off the Beaten Path
38 reviews
38 reviews
COVID-19 protocols this chef will implement are:

Chef Wearing a Mask

Social Distancing Friendly
On this Chinatown tour, you'll be guided on a journey to taste award-winning authentic Asian cuisine.
Experience the oldest Chinatown in North America and the largest Chinese community outside of Asia as you venture beyond tourist traps and explore five top-notch restaurants serving up the best of Chinatown.

On this journey, you'll enjoy Cantonese barbeque pork buns, dim sum that is said to be the favorite of President Obama, world-renowned Szechuan cuisine, savory Beijing peking duck, and egg tarts cooked to smooth, flan-like perfection with a buttery flaky crust. Between food tastings, your guide will discuss Chinese immigrants' arrival in San Francisco, the hidden alleys, and so much more.
Tasting selections subject to change
Cantonese Barbecue Pork Filled Buns
Traditional Shanghai Style Cuisine
Hong Kong Style Dim Sum and Chinese Specialties
Hunan Cuisine
Hong Kong Style Peking Duck and Egg Tarts
World Renowned Authentic Szechuan Cuisine
Please note that the served food & drinks can sometimes change due to seasonality. Also, food tour menus cannot be modified to adapt to most dietary restrictions.
Minimum Guests

2

Maximum Guests

5

Food Stops

6

Approximate Duration

3 hours

Labels

Chinatown, Walking Food Tours
Cozymeal guest reviews for this experience


Our guide was fantastic, shared a lot of really interesting history about Chinatown and unique anecdotes about places/foods we tried. We loved our experience with Cozymeal - would highly recommend!


Kasey was an amazing! Loved his history lessons, plus his sense of humor. Of course the food was eye opening. So many scrumptious small bites. Completely recommend.


I thought it was great. A little history of the Chinese in SF, mixed with food I've never tried. Our guide did a great job keeping our group on track.


Marvin was a wonderful guide and very enthusiastic. He shared wonderful historical information about Chinatown. The tour overall was enjoyable. That said, when booking through Cozymeal no where does it say that this tour is actually in conjunction with other tours and other booking sites. I arrived at the meeting location thinking the tour was going to only be three people because that was the amount booked through Cozymeal. When I arrived I was shocked to find out it was 16 people and others had booked through Tripadvisor and AirBnB. In this day and age of COVID, I was very uncomfortable and felt like I had been mislead about the number guests on the tour. No vaccination status was checked and we were eating indoors with now a large group of people when I was expecting only 3. Transparency would have been much appreciated and then I would have been able to make a decision for myself about if I was comfortable to participate or not prior to showing up.


Marvin was great! We loved learning more about the history of dim sum and Chinatown!


Marvin was an excellent tour guide. We learned a lot and the food was delicious. However, we ate indoors at one restaurant, and while vaccinations are required for indoor dining in San Francisco, no one checked. Our group was 11 people, all seated together indoors, and neither the guide nor the restaurant checked to see if people could provide proof of vaccination.


Marvin was personable, knowledgeable and gave a well paced and delicious tour .


This was great tour. It was well planned so that e were easily able to walk the streets of the area early enough in the day that the streets were not crowded and we could easily see what was being described as well as hear our guide, Marvin, was great...both knowledgeable and funny. The food choices were varied and well prepared. The size of the group was just right, too. I would recommend this tour to anyone wanting to taste and see an important part of San Francisco.


Lauren was knowledgeable, smart, caring and gave us an unforgettable day!


Very fun experience!


Lauren was knowledgeable, entertaining, and attentive to our needs. The food was yummy and the 3.5 hours flew by. Come hungry, leave happy!


Lauren is a jewel. The tour was delicious, lots of tasty delights. I look forward to going back to the restaurants she introduced. The historical information Lauren shared was very interesting. It's a great tour and I will definitely recommend it to my friends and family.


lauren was great. Added so much to our experience


Lauren was awesome!!!


Lauren was very informative, interesting and accommodating. She gave a wonderful tour.


Better than you might expect, even after you get your hopes up. :)


Great guide, lots of fun, very knowledgeable!


Lauren was our guide through Chinatown and she did a wonderful job of showing us hidden culinary gems and regaling us with the history of Chinatown from the mid 19th century to present day. The tour ended with a tea tasting that was as interesting as it was relaxing. I would highly recommend this tour and this tour guide!


Great


Lauren was a great guide for this Chinatown food tour. She was knowledgeable, personable and very accommodating. The food choices were great and the history and culture she shared was fascinating.


Best food tour we've ever been on.


The Chinatown Sidewalk Food Tour was a great experience! Our guide, Angela was friendly, bubbly, had great energy and was very knowledgeable of Chinatown, it's rich history and it's delightful food! We walked the bustling streets and infamous alleyways of Chinatown sampling flavorful treats like BBQ pork buns, onion cakes, pot-stickers, noodle dishes, congee soup, Peking duck, dim sum and egg tarts. Angela informed us of the Chinese philosophy of living in balance which reflected in the food-- a little savory, a little sweet, a LOT delicious! Even if you've been to San Francisco Chinatown before and have tasted some of the same dishes (as I have), this tour highlights many places that you may not have visited, as well as their versions of dishes that may be better than the ones you've tasted in the past (or at least a little different). I don't want to spoil anything but there were also a few unmentioned, surprise stops along the way that was equally fascinating and gives a deeper understanding of Chinatown and it's culture. A great time! Don't miss it!
Cozymeal guest reviews for other experiences with Guide Chieu or Local San Francisco Guide


Hi, We had a good time today. But I did want to share that the tasting menu listed for this tour is not exactly what we had today and the food was mediocre. We went to the following places and had: 1. Craftsman & Wolves - 1/2 muffin 2. Curry Up Now - Somosa and a fried paneer ravioli 3. Taqueria La Cumbre - 1 mini taco of choice 4. Venga Empanada - 1 empanada of choice 5. Tartine - chocolate cookie So the Neapolitan pizza, falafel, and vietnameses sandwiches were missing. Was expecting the following: 1. Tacos 2. Neapolitan Inspired Thin Crust Pizzas 3. French Style Bakery Treats 4. Falafels 5. Patisserie Delights 6. Handmade Baked Empanadas 7. Vietnamese Sandwiches


Loved the choice of eatery and Blair's style of tour guide!


The trip was great and trying different food is always special.


We had a great experience on our Italian food tour and learned so much about the North Beach area of San Francisco!


Lauren was extremely fun, personable, and knowledgeable about the city and local cuisine. She fielded all of the questions that we had and offered a constant flow of interesting facts. We would definitely take another tour with her!


Lauren was fantastic—engaging, knowledgeable and caring! I would take her tour again!


Kacie knew the mission well, and we loved her smile and great enthusiasm. The tacos were especially good! Worth it for 3 hour walking tour.


Great tour! We couldn't have picked a more perfect start to our honeymoon. Casey was a fantastic and an informative host who clearly loves what she does. The food choices were spot-on and we loved learning more about the local history.


Fun experience !


Our guide was Casey Very knowledgeable friendly interesting and on top of that the food selections were great would definitely do it again


Casey did a great job thoroughly enjoyed it.


Super energetic and knowledgeable guide


We ha such a great time! Our tour guide was so informative and fun! Thanks for a great date for my man and I !


Vanessa did a wonderful job, fun, interesting facts and so fun to understand the history of different establishments.


Casey was great and made the experience memorable! It was our first time and will definitely do it again.


Cassie was amazing. She was friendly, knowledgeable and took care of the large group [13 of us] with ease. Would love to do more tours with Cassie
$ 75 Per person
all-inclusive: 6 food stops and taxes.
---
Can be used for any experience or cookware
Meet your guide
---
Eat your way through San Francisco with self-proclaimed foodie and experienced guide, Chieu, and her team, as they bring you the best foods and culinary experiences the city has to offer. Join one of these exciting tours for an exceptional experience in San Francisco as you taste incredible food and gain confidence to explore and revisit these neighborhoods and the array of cultural options each and every one has to offer.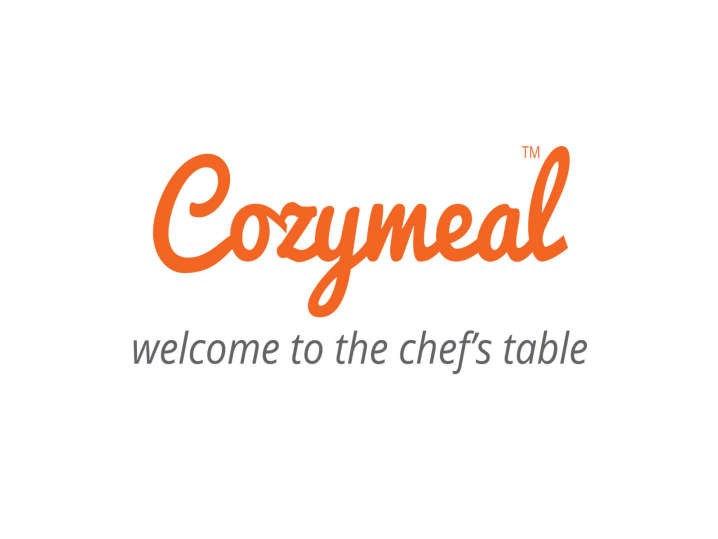 We use cookies to offer you a better browsing experience, analyze site traffic and personalize content. If you continue to use this site, you consent to our use of cookies Accept