Technique Class - Confident Knife Skills
Technique Class - Confident Knife Skills
140 reviews
140 reviews
COVID-19 protocols this chef will implement are:

Chef Wearing a Mask
Chop, slice and dice your way to culinary excellence with Chef Mike.
Knowing your way around a knife is essential to cooking and results not only in more efficiency, but accuracy as well. This class provides you with a comprehensive guide to expert knife utilization in a hands-on and engaging environment.

You'll begin by learning about different styles of knives and their particular structures followed by safely using your knife and proper care to ensure maximum life. The class concludes with classic knife cuts and then creating and indulging in succulent vegetable summer rolls and fresh carrot soup.

Guests are welcome to bring wine and beer to enjoy during the class.
Knife Styles and Anatomy
Safety
Use and Care
Fresh Vegetable Summer Rolls
Fresh Carrot Soup
Most dietary restrictions can be accommodated. Please mention this in the message field when you submit your booking request.
Minimum Guests

2

Maximum Guests

6

Meal Courses

2

Event Duration

2 hours

Labels

Asian, Beginner, Gluten Free, Healthy, Vegetarian
Cozymeal guest reviews for this experience


Chef Mike was great and really enjoyed learning a bit more about knife skills. Definitely picked up some new tricks and learned some new techniques that I look forward to using soon!


Fantastic class, learnt a bunch and the food was very fresh and a great light lunch. The room is large and bright, nice environment to learn in. Thanks again :)


Chef Mike was a joy to learn from. Filled with useable practical skills and a couple of stellar kitchen cheat-codes, this class was a perfect and pressure free introduction. Highly recommend!


Chef Mike is an excellent instructor. We learned a ton and feel more comfortable and capable with our knife skills. We brought our teenaged kids and they also loved the class. Thanks, Chef Mike!


Logan Hedrich
13 Sep 2022
Learned a lot and had a ton of fun!


Chef Mike did a great job of showing us proper technique of using knifes. We chopped a bunch of different veggies. His kitchen is really set up nice too. Highly recommend Chef Mike!


Chef mike was awesome! Very professional and friendly. I learned a lot!


Chef Mike was so kind, encouraging, and knowledgeable! My husband and I learned so much! Chef Mike made us feel very comfortable and provided a clean and lovely environment!!!!!


Well organised and practical


Mike is very patient and encouraging. It was a lovely experience.


Gave a good balance of information and training while keeping it light and fun!


Chef Mike's class was super fun and thoroughly enjoyable. The group was small so we stood around a table to learn the knife skills. He showed us really cool techniques to chop, slice, julienne and chifon vegetables and fruit. The space is very open and really nice kitchen and tools...at the end we made some fresh spring rolls and Mike was gracious to offer us refreshments. Great experience...I would definitely take another class with Mike.


What a wonderful afternoon we spent with Chef Mike. I learned so many new skills in such a short time with a lovely group of new friends. The fresh food and dips were delicious and Chef Mike's kitchen was warm and comfortable. I definitely recommend this class for beginners and those who know their way around a kitchen.


We had a great time with Chef Mike. Mike really knows his stuff and was very patient and methodical in his approach. We'll definitely be back!!


Chef Mike was amazing!! I really enjoyed the confident knife skills class. The class size was perfect, not overcrowded. Learnt a lot about handling knifes and various styles in cutting different vegetables. I highly recommend this to everyone. Thank you Cozymeal!


Chef mike was such a pleasure to be around. Great knowledge and very encouraging. Can't wait to take another class from him!


Excellent workshop, friendly and helpful chef, beautiful working space. highly recommended.


My girlfriend and I learned a lot from Chef Mike and had a great time - highly recommended!
Cozymeal guest reviews for other experiences with Chef Mike


This class was great! I'm a pretty experienced cook, but I'm always looking for new techniques, and mother sauces were something I was looking forward to. I loved how the class was structured; it allowed everyone to participate and learn how the sauces are made without taking too much time. Being in a small group was also excellent, as it allowed us to relax and chat while working. The entire process was fun, and eating the meal at the end was wonderful. I got a pdf with the recipes after the class, so I'm looking forward to making the dishes again!


loved the experience ???????????????????????


Chef mike was very nice and a solid instructor. But the class placed only some focus on the sauces, and participants did not each get to try their hand at the different techniques. For example only one participant actually made hollandaise, while the rest of us watched. Not what I expected from "mastering the mother sauces."


Great cooking class / evening - Mike had a perfect location , was super nice , professional , helpful , had everything prepared - great to meet new people , cook and eat together . Would highly recommend .


Chef Mike was amazing and we had a superb team-building experience with him. The class was fun and we learned a lot. Mastering Mother Sauces was a great choice for us: we learned to make 4 different sauces and prepared a delicious lunch. He is very knowledgeable AND a great instructor. His kitchen is beautiful and well equipped. I would recommend any class by Chef Mike!


Excellent experience! The chef was easy going and very knowledgeable. Gave us great tips and we would love to do more classes with him.


Chef Mike was friendly, helpful and hospitable. There was plentiful food to even take home leftovers. Very fun intro class to make sushi


We had a great time! Lovely food and a fun experience!


Great experience! Lovely kitchen and area to learn in and Chef Mike was a pleasure to learn from. He made it all very approachable and was happy to answer any and all of my questions. I'd love to go back for other classes!


Phenomenal experience! Great food and learned a lot in the process


Enjoyed the class! Chef was very knowledgeable and enjoyable. Great experience!!


Totally great class. I'm actually not sure how it could have been better! Mike was really helpful, conveyed a ton of useful information in a super clear way, and gave us all lots of practice. Thanks Mike!


Chef Mike is awesome. Really fun environment. Wealth of knowledge. DELICIOUS recipes! I highly recommend taking any of his classes!


Chef Mike was so welcoming and explained the basics in a way that was thorough and engaging. We had such a blast and can't wait to take another class!


Chef Mike was knowledgeable and super organized. This was a great experience!!!


We loved this class! Can't wait to do another class with Chef Mike! So kind throughout our experience. We had a great time. Thank you Mike!


Amazing Chef for an amazing class!


Great class, highly recommend!


We had a great time preparing the meal and everyone in the class was great to sit down and enjoy a meal with. Plenty of great conversations and great recipes that I can't wait to try at home. Particularly enjoyed the Beef and vegetable dish as well as the chicken curry noodle and grapefruit dish. Would highly recommend!


Fun And delicious!


Chef Mike is incredible! He made the process of cooking diverse dishes fun and easy. He gave great insight on choosing ingredients and food preparation, and shared really useful knife cutting tips along the way too. He's super chill and down-to-Earth. Would highly recommend!! :)


This was an amazing experience. We had such a great time, learned so much and enjoyed a beautiful meal together! Chef Mike was knowledgable and personable making the whole experience unforgettable. The location was also very relaxing and comfortable. His recipes and instructions were easy to follow and definitely repeatable!


It was a blast!! My husband and I learned so much, ate delicious food, and felt comfortable and relaxed the whole time. I highly recommend and thank you so much Chef Mike!


This class was great! Chef Mike is very knowledgeable, we had a lot of fun, and the food was delicious!


Ron Goodfellow
14 Jan 2022
Awesome great time chef was great


Chef Mike is a nice, a patient teacher and cares about Asian food. The food was delicious. Best of luck to you, Mike!


Great experience!


Great experience! We got there and everything was ready for us to start, good music was playing which set a good cooking mood. Chef Mike gave us a brief description of what we're about to make and then we each got a job to prep all the components and he walked around and gave us pointers as we went. Once everything was prepped we got to cooking and putting it all together! We then sat down for a family-style delicious meal! There was fun conversation throughout and we got to meet some new people that were in the class with us. The food was delicious, the cooking was fun, and the entire experience was very enjoyable! He will be sending us an email with all the recipes, plus a couple more that we discussed while we were there. Highly recommended.


Excellent!!!


Great instructor, and I liked the small class size so you get to try all the techniques instead of being chained to one "station."


Fun and educational. Chef Mike was a great instructor. Great first cooking class, definitely would like to do more of these, especially with Chef Mike.


Mike was great! I learned a lot and the food we prepared was delicious. We also had a great group of people.


I had a wonderful time! Thank you so much!


This was an amazing brunch class! Chef Mike was extremely kind and we learned tons of tricks for the kicthen.


Chef mike was so caring, organized and ready to go. The food was AMAZING! His setting created such a nice atmosphere and a wonderful Sunday brunch! Thank you for making my moms Christmas gift a memorable one!


Chef Mike was great, teaching us the basics for making sushi in a comprehensible, easy way. He had everything ready when we arrived, making for a smooth event. He also made a nice dessert for us. I would enroll in another one of his courses. A few minor opportunities for improvement are that he could facilitate group introductions and/or an icebreaker, as we were 4 groups of 2. In addition, he could consider getting sushi knives, as it could make for an easier intro experience since cutting the sushi is one of the harder things.


My two adult kids and I took Chef Mike's Basic Sushi class for my son's birthday. Chef Mike is so nice and invited us into his home as if we were good friends. The atmosphere/vibe was comfortable and easy. He discussed the background basics of sushi before showing us how to make it. Chef Mike took what seemed to be intimidating and made it surprisingly do-able. We had a cohesive group that worked well together and had tons of sushi to share dining together. Chef Mike was very attentive to the vegans and dairy-free requests in fact, he made an amazing dairy-free matcha cake for dessert. It was such a lovely day to share as a family and I would most definitely recommend this class with Chef Mike.


Chef Mike was wonderful to work with. He had all the ingredients ready to go when we arrived and provided great instructions for sushi making. He made us feel at home and was especially considerate for us vegetarians in the group. He gave us great tips on substitutes for fish and was overall a wonderful host! Highly recommended!


Thanks Chef Mike! Explained everything very well and was warm and kind. We had a great group and Chef Mike is very knowledgable.


We loved the sushi cooking class. Chef Mike is an amazing host, he provided us with tons of useful tips on sushi cooking and helped us prepare our own sushi.


I went to this class with my daughter and it was great. Chef Mike was fantastic: we made 4 amazing dishes and his explanations were excellent. We are definitely coming back.


Mike was great, super knowledgable. Not just about the food, but also where to eat similar food, or where to buy the best ingredients to recreate it. All the food came out delicious as well. Definitely recommend.


Amazing experience!!!


Chef Mike was awesome and super knowledgeable! 10/10 would recommend


Chef Mike was very knowledgeable and helpful. It was a really fun class and I left feeling much more confident on trying sushi making in my own home. Would definitely recommend!


The experience was really nice! Made so many things. Very well organised and the tips by the chef were informative. Beautiful brunch spread!!


Chef Mike's sushi basics class was wonderful! We felt very welcomed and accommodated in his home. The small group setting is so nice to be able to get hands on experience with more attention per person. I learned so much and am now ready to make sushi all the time!


The class and food were great!


Fun cooking class with a great chef!


The experience was fantastic. Chef Mike was well prepared, very friendly and his home was very clean. He is extremely knowledgable as well, we will definitely recommend his class.


Kept everything light and fun while still being very informative!


Chef Mike was awesome, I was patient teaching us on how to prepare the meals and he answered all the questions we had for him. So happy we learned fromhim


Super fun!


It was a great and delicious experience


Super fun! Chef Mike is a great teacher and chef. His energy is positive and he is very supportive throughout the experience. The workshop was beyond my expectations. The flavors were absolutely delicious and really appreciate his knowledge of Asian cuisine. Thank You ?


I really enjoyed this class with Cozymeal. I learned a lot and had great food. Chef Mike was very friendly and knowledgable and has a lovely home in San Francisco. I hope to take another class soon!


Chef Mike is an amazing host and Chef. I learnt a lot in the class from cutting skills, to finding the best ingredients, and how to bring a great sushi together. The class was fun and I'm bringing friends back :)


Chef Mike was awesome! He knew what he was talking about. The food was good and I feel comfortable making the recipes.


We had an amazing time at Chef Mike's tour of Asia class. He guided us through cooking each dish and was very helpful along the way. I learned a ton, and I'm inspired to try the recipes at home. Not only was his teaching great, but after we finished cooking, each dish was incredibly delicious! I'd highly recommend Chef Mike's class to others.


Thank you Chef Mike for hosting and teaching last Friday's Weekend Brunch. The menu was truly scrumptious -- particularly the chilaquiles! Looking forward to getting the email recipes!


Our Brunch class with Chef Mike was amazing! The Chef was very attentive, the recipes were easy to follow and delicious - we will defiantly be back again! Thanks Mike!


Chef Mike is fantastic! We had eight 15 year olds for a birthday brunch cooking class and it was a great experience. Everyone was engaged in the cooking process and the food was outstanding. Chef Mike made it a memorable and special event and our whole group recommends him highly!


Awesome experience. Mike was welcoming and did a great job of explaining the ingredients and dishes.


Mike led an excellent experience. Firstly, he was a solid teacher and did a great job of teaching at our level and including all of us in the group. The food was amazing, and both something I could actually attempt to make and beyond what I had done before, and the space was very pleasant.


Really fun cooking experience and introduction to flavors of Asia. Small, intimate group and extensive menu. Relaxing to be in the kitchen chopping and peeling with instruction from Mike. Would do it again.


highly recommend


I learned so much. Thank you :)


Chef Mike was very helpful with teaching us sushi basics and we had a great time working on our various types of sushi rolls.


Absolutely awesome time!


Nice chef, learned several sauces in a short period


Chef Mike's sushi basics class was great. He was informative and taught us a lot without being overbearing, and encouraged us to get creative with our rolls. After we'd made everything he let us sit down to enjoy the fruits of our labor and sip on wine as we listened to music and looked out at his amazing view. Definitely would do again.


Chef Mike was lovely and insightful. Can't wait to get home and try our hand at sushi making on our own!


We had a great time cooking with Chef Mike. Everything was very organized and extremely tasty. Looking forward to coming back for the brunch class!


Chef mike is a professional, easy-going, entertaining teacher and he exceeded all expectations! I highly recommend his Dim Sum class!


excellent class and delicious food!! are already planning our next class with chef mike!


Mike was great and dinner was great!


Excellent class, mike is very experienced and made the class fun.


My fiance and I took "Mastering Mother Sauces" with Chef Mike and our expectations were greatly exceeded. We walked into Chef Mike's home, which was already prepared with all the ingredients and tools for our delicious 4-course meal. We brought wine to sip and learned a ton in a collaborative, engaging, hands-on environment. Mike offered tips and tricks along the way and we learned so much! Highly recommend!


It was really fun and yummy!


Chef Mike was personable, organized, and instructive. We learned a lot, had great food, and highly recommend signing up for a class with Chef Mike in his beautiful space.


Chef mike was very educational, my girlfriend and I really loved the experience. He is a great chef, teacher and the dishes he chose were just amazing , beats going to a restaurant every weekend.


Chef Mike was SO fun! He was patient, fun and engaging, had a wonderful space to cook in, and just made our date super special. We had an absolutely fabulous time and now we're planning to take his sushi and dim sum classes! Thank you Mike!


Chef Mike was awesome! The class is very hands on, you literally cook everything from start to finish. Would highly recommend this class.


Wonderful class, great teacher, awsome food. Easy to find location.


We had such a great time with Chef Mike! The setting was intimate and was perfect to learn and have a good time while cooking! Would definitely recommend. Thanks!


We had an amazing time making Dim Sum and Then Some with Chef Mike. He is so knowledgeable, friendly and fun. And the food and company was spectacular. Thanks, Mike!


Chef Mike made the class equal parts informative and accessible. 5 stars!


Chef Mike is a great teacher! He answered all of my questions and was very prepared and thorough in his class.


This was such a fun class! Great instruction by chef mike and a super group of people. We will definitely be taking a class again. Thank you!


Thank you for the excellent food and great explanations on the sauces!


Chef Mike is warm and welcoming. The whole experience was fun and informative. Oh, and did I mention delicious?


Chef Mike was welcoming and knowledgeable about cooking. He had great tips, and we made a great meal! Would definitely do this again.


Very intimate group and hands on experience - we were told tips and walked through every recipe.


Chef Mike was very inviting and the food we made was amazing! Definitely going to do again


Such a blast! Great group, lots of fun, and now I feel like a sushi pro. Ask Chef Mike about Warren's world-reknowned Toronto rolls - they're my new go to sushi roll.


What a fun and delicious experience! We really did it all with our culinary tour through Asia. We left happy and stuffed! Standout dish was the yellow coconut curry with chicken and fresh noodles.


Great experience! Chef Mike has a casual and friendly personality and is very informative and supportive in the kitchen. The food and atmosphere were fresh and inviting.


Loved our brunch class with Chef Mike all around! This was our 2nd class with him, as we enjoyed the "Tour of Asia" so much. Highly recommend it!


My husband and I had a great experience participating in Chef Mike's "Tour of Asia" class! We enjoyed it so much that we booked his brunch class shortly after, which was equally excellent. We learned general cooking tips, as well as specific recipe tips that prepared us to re-create these dishes at home. It was very hands-on, informative, and fun! Highly recommend Chef Mike.


Mike was an excellent instructor and man of his word. He will guide you to create the best version of yourself in the kitchen!


Thanks Chef Mike for an unforgettable evening! I learned so much about sauces and can't wait to try the receipes again.


We had a great class on Sushi making, covering the entire process starting from cutting the vegetables and adding vinegar to the rice. Chef Mike provided tips and recommendations for tools and ingredients so we could make more on our own. We prepared a variety of items, and there was more food than we could eat.


Chef Mike did a great job of instructing us(including our 12 year old granddaughters) in the recipe prep and kitchen skills. Great meal and experience.


Thank you for accommodating! Everything was great: venue, music, food! Hope to see you again:)


Chef Mike was terrific...Very hands on cooking class. Food was delicious...highly recommend this class. Our twelve year old granddaughters learned a lot! Thanks chef Mike!


Chef Mike's "Tour of Asia" cooking class was very relaxing and informative. The instructions were easy to follow and will be simple to replicate at home. And of course, the food was incredible!


We did a private Dim Sum cooking class with Chef Mike and had an amazing experience! He did a great mix of instructing and cooking, and the end result was some of the best Asian food I've ever had. I would highly recommend any of Chef Mike's classes.


Words simply do not do this experience justice. Mike is such a great host and teacher. The food is phenomenal and the best part is you can recreate it in your own kitchen. My boyfriend booked his private class for the two of us for my birthday and it was the best gift I've received. Great memories, great food, and new skills to share his delightful food with my own family and friends. I would hands-down recommend a cooking class with Chef Mike. Thank you again!


It was a wonderful experience. Chef Mike was accommodating and shared oodles of useful tips and tidbits. Loved the menu and the space we cooked in. Made my birthday extra special. Thank you!


awesome class


Chef Mike was very welcoming and made the kitchen feel like home. Rather than it being a class where we sit and watch the chef do his thing, Mike made it very interactive, and it was fun to really be a part of the cooking. I would recommend anyone who feels afraid of cooking to give Mike a chance to guide you through the cooking process. The food was AMAZING; the supporting words he had for me and my girlfriend made us feel even more comfortable with cooking! I hope to take another class from Mike, maybe a part two of his Mother Sauces? ;)


We had a great time with Chef Mike. His place is beautiful, everything was clean and ready for us, and he was a generous host. We learned a lot about the methods of cooking four of the "Mother Sauces", and created a perfect hollandaise. Mike is very knowledgeable but still down to earth, and made us feel more like friends than customers. Highly recommended!


Chef Mike was welcoming, fun, and extremely knowledgeable. The class seems perfect for all levels of experience. He made everything easy to understand, but was also happy to go into detail about the chemistry behind the cooking and the history of culinary traditions. My partner and I are vegetarian and he adjusted his menu to accommodate us with ease. I could tell he is passionate about his work and his art! The class was cozy and "chill" while still informative and fascinating. Highly recommend.


We had a great time learning to make sushi with Chef Mike! He did a great job of guiding us through the process and the end results were delicious!


Our team had a great time. The food was delicious and liked that it was so hands on and everyone had something to do!


Mike lead a great sushi making class. He was thorough in explaining all the details in making sushi. I would highly recommend this to anyone wanting to learn how to make sushi.


Excellent meal! Excellent hospitality! My mom and I had an awesome time with Chef Mike as he stayed so knowledgable and humble.


Chef Mike made cooking easy and fun! He chose recipes that I can make at home (not intimidating). The food was delicious!


Chef Mike made us welcome, was very knowledgeable and I enjoyed the class immensely. Thanks Chef Mike! I'll be back.


Awesome experience! We thoroughly enjoyed our time and learned a lot. We have already recommended Chef Mike to our friends and intend on booking an advanced course next time we are in town.


Chef Michael was charming and knowledgeable, the perfect host. I so enjoyed hearing the stories behind dishes he shared with us, bringing each recipe to life. His approach removes intimidation and empowers each guest to master their technique to make amazing food at home.


The whole experience was wonderful from start to finish. It's always so nice to spend some time cooking delicious food and enjoying the pleasant company. Chef Mike was professional and engaging, he instantly made me feel welcome and relaxed.
$ 85 Per person
all-inclusive: 2-hour class, 2-course meal and taxes.
---
Can be used for any experience or cookware
Meet your chef
Chef Mike
Verified chef
Food safety certified
---
Over the last 20 years, Chef Mike has acquired a wide range of talents working in recipe development, food styling and instruction at some of the nation's most reputable culinary programs. With a degree in Food and Nutrition as well as Culinary Arts, he is passionate about sharing knowledge of cooking healthfully without sacrificing taste. A world traveler, Chef Mike's range of cuisine knows no bounds and he delights in sharing the stories and technique behind each dish.
Other Cooking Class Experiences you may like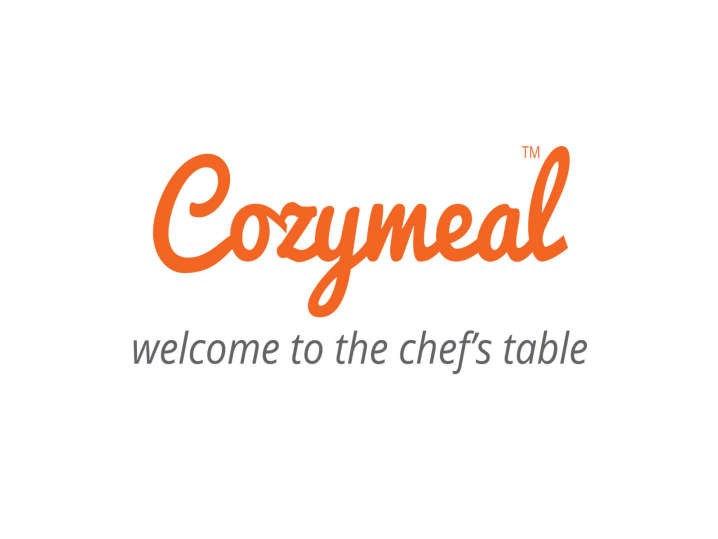 We use cookies to offer you a better browsing experience, analyze site traffic and personalize content. If you continue to use this site, you consent to our use of cookies Accept