Cooking Class - Favorite Indian Dishes
Cooking Class - Favorite Indian Dishes
69 reviews
69 reviews
COVID-19 protocols this chef will implement are:

Social Distancing Friendly
Learn how to make incredible Indian fare while Chef Shan teaches you all about ancient India.
Indian cuisine is as rich and varied as its country of origin. Chef Shan recounts the stories and legends of the land that gave birth to the cuisine taught in this guided hands-on class.

First, Chef Shan will teach you how to make a traditional Indian meal of chicken masala or curry served with spicy potatoes and rice pulao. Finish the class with a classic halwa for dessert.

Guests are welcome to bring wine and beer to enjoy during the class.
Chicken Masala or Curry
Spicy Potatoes
Rice Pulao
With onions and whole spices
Halwa
Most dietary restrictions can be accommodated. Please mention this in the message field when you submit your booking request.
Minimum Guests

2

Maximum Guests

8

Meal Courses

3

Event Duration

2 hours

Labels

Couples, Date Night, Holiday, Indian, Mother's Day, Pastry, Valentine's
Cozymeal guest reviews for this experience


What an absolutly fantastic cooking experience we had with Chef Shan! This experience totally exceeded every expectation I had when looking for the perfect birthday gift for my wife who loves Indian foods and has always wanted to learn how to cook it! Chef Shan warm welcome and embrace of us to her home, her hospitality, the openess and interesting stories she shared with us of her cooking journey, and of course the way in which she explained and demonstrated her cooking methodology to us led to us to having a truly awesome and unforgettable experience! Thank you Chef Shan! We will see you again soon!


Chef Shan is a welcoming, entertaining person who also knows how to cook one hell of a dish! She was more than willing to share her background on how to cook her famous masala as well as how to live life to the fullest! Enjoyed every part of the night and highly recommend to anyone who is considering!


We loved it! Chef Shan is fun, smart and witty. Her set up was great, and the food, oh so yummy!!! She provided a lot of knowledge into Indian cuisine, while interacting with everyone. I would recommend her class as it is an authentic experience and flavors. We will be back! Thank you for putting so much love on what you do.


Chef Shan was extremely knowledgeable, entertaining, and a consummate host. The food and education were authentic. We look forward to putting our new skills and knowledge to use. Bravo!


The whole experience was amazing. We brought two or our kids, it felt like you were going to your grandmothers home.


Chef Shan is super experienced and so friendly! She told the best stories and you could feel the service and grandmotherly love in each dish. THE FOOD WAS AMAZING. Best Indian we've ever had!


Chef Shan was an outstanding host and chef! We enjoyed how thorough she was and the stories she told were entertaining. The food was the best I have had when it comes to Indian cuisine. Would highly recommend!


10/10! Chef Shan is so warm and welcoming. This was the perfect gift to celebrate my husband's birthday, who loves Indian food and cooking. Chef Shan is a noticeably passionate teacher, and we loved the stories she shared surrounding family, career, healthy eating, and heritage.


What an incredible evening. Amazing food. Wonderful instruction. Good company. Thank you for a memorable evening!


My boyfriend and I had an amazing experience cooking with Chef Shan! Not only was she extremely knowledgeable and prepared, but she also welcomed us as if we were family. Moreover, she has an incredible teaching style that allows her to translate her cooking expertise in a way that is super approachable for beginners (like myself)! Not to mention the food we made was absolutely delicious!! Overall we had so much fun and highly recommend this experience!!


My guest and I had the best time cooking with Chef Shan. She was extremely helpful and informative. The food was perfect. The class itself was more laid back and inviting. Nothing bad to say at all!


Chef Shan was great! She was personable and full of stories and tips. Would highly recommend her class!


This class was very informative and entertaining. The meal was delicious and very simple to prepare. We are looking forward to cooking for family and friends.


William Faust
22 Feb 2022
Loved Chef Shan, we had an amazing time.


Chef San prepared an absolutely beautiful meal for us! She is a wonderful teacher, storyteller and host. Every part of the meal was delicious and authentic! I can't wait to use what I learned in my own homecooking!


This class was beyond excellent not only because of the delicious food but because Of the cultural experience that Chen Shan brings to the table (pun intended)!


Chef Shan was wonderful. The food was amazing and learned a lot, and the conversation was wonderful too. We will definitely be back.


Chef Shan was great. Thank you for teaching and showing us how to prepare authentic Indian Food. Great conversation. Nice intimate environment for dinner. Thank you!


Chef Shan was AMAZING! My partner and I learned so much. She was so hospitable, knowledgeable, and kind! I left feeling confident that I could use spices when cooking Indian food at home. I would highly recommend Chef Shan! I hope to attend another one of her classes in the future.


We had a great experience learning about northern indian cooking and spices. Thank you for a wonderful meal!


Food was good


Chef Shan was warm, inviting, and engaging! The meal was so delicious and the stories told by Chef Shan were even better. I highly recommend the Cozymeal experience and this very talented chef!


Chef Shan was wonderful, and the food was simply perfect. We're happy to have taken so much away from one class. Highly recommended.


I bought this cooking class for my mom for Christmas and it was worth every penny. Chef Shan welcomed us to her home and taught us the true art of Indian cooking. She introduced us to culture while guiding us through the meal and the food was delicious!


My wife and I attended this class as a part of her birthday celebration. We have been to a number of cooking classes in several states and countries (we enjoy connecting to locations through food). This was by far the warmest and tastiest class we have ever attended. We felt like we were gathered around Chef Shans family kitchen vs. in a sanitized course. We learned cooking tips (the rice cooking tips will be used from now on), met wonderful people who shared amazing stories, learned several new approaches to cooking, and ate the best Indian food we have ever had. I wish I could give this course more than five stars


We had a wonderful time cooking with Chef Shan! The class was very comfortable and Chef Shan was so welcoming! We learned so much and had a great time cooking Indian food, learning about the spices used in Indian cooking, and learning about Indian culture. The food was extremely good! Would definitely recommend!


Chef Shan is a great home chef and storyteller. My wife and I genuinely enjoyed learning not only how to cook Indian cuisine but also more about Indian culture. Everything was tasty and she was super attentive!


What a great experience Chef Shan's class was. Besides learning so much about cooking Indian food, her storytelling about her cooking journey, culture and experiences was fun and lovely and amazing! And the food was delicious! Highly recommend!


Chef Shan was such an amazing instructor! She taught us some of the important fundamentals of Indian cooking while teaching how to make specific dishes. She also was happy to answer any questions about cooking and culture! It was not so much like a class as it was like sitting in your auntie's kitchen while she cooked and taught you all she knows.


We had the best time with Chef Shan! Not only was the food delicious, but it was so much fun learning about her culture and her family. She walked us through every step of the process and gave us tons of helpful tips along the way. I would absolutely recommend Chef Shan to anyone who wants to get an authentic experience with excellent food and great company!


Chef Shan made us feel welcome in her home immediately! We had such an enjoyable evening with her and the other couple at the class. We thoroughly enjoyed learning all about the dishes in Northern India and it was DELICIOUS. Such a yummy and fun experience! I highly recommend it :)


I booked this class for my fiancé's birthday, and he's been talking about it ever since. Chef Shan was amazing! I knew very little about Indian cuisine but learned so much in the few hours we spent together. Chef Shan is passionate about her craft and culture, and it shows in her delicious food. I don't think either of us left even a kernel of rice on our plates. I highly recommend this experience.


Chef Shan is an amazing chef who taught my partner and I so much about India food and her culture. The food was very delicious and fulfilling. She also made us feel so welcome in her home and the experience was mind blowing. I will be returning to enjoy another dish. ☺️


Wow! This was a first time experience for me and my boyfriend and let me just say it was amazing! Chef Shan was so warm and welcoming the moment we walked into her kitchen. I don't cook at all and she was so patient with me the entire way through. If this is your first time you HAVE to go with Chef Shan! Definitely coming back to learn more from this wonderful Chef!!


I took my wife to a class with Chef Shan for her 30th birthday! We had a great time and the food was great! Highly recommend Chef Shan!


Chef Shan was so warm and inviting and her Chicken Massala was absolutely delicious.


My wife and myself love this experience. This was our first time eating Indian food and we loved it. I would suggest this to anyone looking to have a good time and great food.


We learned so much about Indian food and culture. Our chef, Mrs. Singh, was friendly and professional. We felt very welcomed and the food was absolutely delicious!


I could not recommend this experience enough. Chef Shan invited us into her home and taught us all of the secrets of cooking Indian authentically. She is an amazing woman with so much knowledge. We had such a fun time. I cannot wait to take another class with her!


I absolutely love Chef Shan. She was warm, welcoming, knowledgeable and talented. The food was delicious but the new skills i took away from her are priceless.


Chef Shan was an absolute delight. As an immigrant from India, Chef Shan brings genuine Indian knowledge and insight into her cooking. Our experience consisted of a history lesson, cooking course, and cultural deep dive. I will be coming back to Chef Shan as long as she offers courses.


Super fun and informative!


Really enjoyed the cooking class with Chef Shan. If you are considering it you should go ahead and book it and you'll have a blast.


AMAZING EXPERIENCE.. Chef Shan provided a great experience teaching and cooking this fantastic Indian meal. I learned so much of the culture along with how to cook a delicious meal with robust unique flavors.


Chef Shan was amazing. She was very friendly and personable. Not only did we learn how to prepare an exquisite dish of Indian cuisine, but we also were able to learn about the Indian culture! What a great experience!


Shan was the most amazing chef and teacher! We absolutely loved celebrating a special occasion with her - the food was better than we could have imagined and we can't wait to make it again!! Great conversation, awesome learning experience, and of course amazing dinner!


Fantastic and informative evening! Chef Shan was patient and wonderful. She took the time to explain the nuance.


Chef Shan is amazing. She doesn't just make delicious food; she prepares each dish with pride and love. That's why everything tastes so good. She's warm, very informative and a great teacher. She even remembered that the class was a birthday gift for my friend and celebrated it with wine. We arrived as culinary students and left as friends.


Shan was a fantastic host and chef. She was very knowledgable and open to answering all of our questions. Her selection of dishes was a complete Indian meal. Very tasty. Shan was great with sharing cultural points as she talked about the ingredients and cooking methods. We look forward to another class with her.


Chef Shan is an excellent chef, and her concern for each student is evident in the individual attention she is willing to show to each student. I highly recommend her cooking class!


Awesome. Chef Shan was great !


Chef Shan's food was delicious. The chicken biryani was tender, full of flavor and paired nicely with the channa masala. She even makes her own yogurt to add to each dish, who knew?! Everything about her food screamed "from scratch" as you can't get these aromatic flavors even in the best Indian restaurants in Atlanta.
Cozymeal guest reviews for other experiences with Chef Shan


Great experience.


A great meal and a really fun experience!


Yvette Chatmon
26 Aug 2022
She was amazing it was like helping an Aunt cook in the kitchen. I absolutely love her she made me feel like I was part of her family!


We had an AMAZING experience with Chef Shan! The food was insanely delicious, and Chef Shan went above and beyond to include us in the cooking and share with us her knowledge. She was a very fun and gracious host and I would recommend her classes to anyone.


Chef Shan was so welcoming and hospitable. Such a warm energy and truly so much knowledge to share. She made us feel very loved and was very funny. The food was also beautiful, so delicious and healthy!


Chef Shan was an absolute joy! She has a wonderful spirit. The food was divine!! She was so welcoming, you just want to become part of her family.


Chef Shan was absolutely wonderful we enjoyed the experience of learning from her in her own kitchen and will definitely be back with friends and family! Would recommend Chef Shan to anyone!


What an amazing time we had with Chef Shan. There were 8 of us in the group. Chef Shan could not have been more accommodating. She is fun, friendly and very knowledgeable making the whole event very special. At the end she surprised us with a birthday cake for my wife. We will be back to see Chef Shan again. Thank you so much.


We had an amazing experience cooking up some matar paneer and learnt new ways of adding flavor to everyday simple dishes.


I booked a vegetarian course with Chef Shan for my girlfriend and I, and we had an absolute blast. She was very good at what she does and is very much a people person. She knows how to keep a conversation going. If you are thinking about giving this a shot but are on the fence or skeptical, I highly recommend taking the leap of faith.


Excellent cooking class in chef's private home. Chef Shan was personable, had a terrific sense of humor and customized our meal to our liking along the way. Not only did we end up enjoying a deliciously healthy meal at the end; but Chef Shan is also an excellent teacher and we all walked away with a greater understanding of the basics of Indian cuisine. Thank you, Chef!


Chef Shan was wonderful! We were in a group with two other couples and everyone made sure to practice safety measures due to the virus. There were a couple of vegetarians in the group so Chef Shan made sure to make both veg and non-veg dishes. She was very thorough in explaining her process from preparing ingredients to putting them together to make different dishes. Her food was excellent and had a great home-cooked flavor whether it was veg or non-veg. I learned new methods and recipes that I wouldn't have been able to without her hands-on class. She also offers a spice tiffin with hand ground spices and a cookbook for sale. I ended up purchasing her cookbook and have already learned more about Indian cooking since the class. I'll definitely be trying out more of her delicious recipes and would attend one of her classes again.


This was a unique and enjoyable experience!! We will definitely be doing this again!! Chef Shan is a gracious, patient host who made cooking seem simple! She changed the planned menu to accommodate the preference of the group. She is an absolute gem!! Thank for a wonderful night!!


We loved our meal with Chef Shan. She was warm and her food was amazing. We highly recommend!


Had such a fun time. Very clean food that you wouldn't find in a restaurant. She's clearly very passionate and knowledgeable about her craft. 11/10


Amazing experience! Chef Shan was incredibly kind and welcoming into her home, and invited us to ask as many questions as we wanted during the class, answering them all with cooking tips and personal stories. The food was incredible, and Chef Shan clearly poured her heart into each dish while teaching us how to do the same. All the food was made from scratch, which Chef Shan emphasizes is vital for both good home cooking and health benefits. She also gave helpful tips on saving time and effort when preparing meals from at home. A++ experience, we will be planning on inviting friends next time!


Excellent experience!
$ 95 Per person
all-inclusive: 2-hour class, 3-course meal and taxes.
---
Can be used for any experience or cookware
Meet your chef
---
Chef Shan is a native of India and has been teaching Indian cooking in a variety of settings for more than 20 years. She has also authored a cookbook and has been featured in the Atlanta Journal-Constitution and on PBS. Join Chef Shan on a culinary and cultural journey and you will discover modern techniques for obtaining timeless flavors and leave eager to incorporate Indian cuisine into your everyday cooking routine.
Other Cooking Class Experiences you may like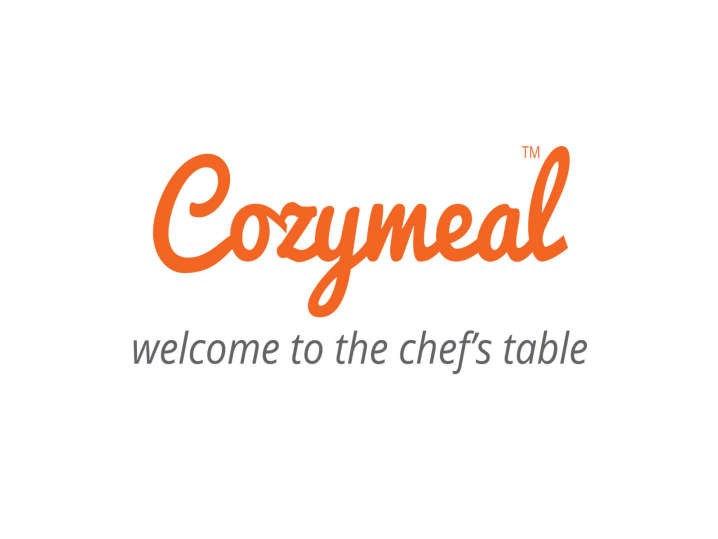 We use cookies to offer you a better browsing experience, analyze site traffic and personalize content. If you continue to use this site, you consent to our use of cookies Accept