Cooking Class - Journey Through Brazil
Cooking Class - Journey Through Brazil
114 reviews
114 reviews
Journey from the city of São Paulo to the beaches of Salvador with Chef Zach.
In this hands-on class with Chef Zach, you will journey through Brazil and go beyond the steakhouse as you discover how to prepare some of the best dishes the country has to offer.

You will start with an addictive — and gluten-free! — Brazilian cheese bread. Then, you'll practice your knife skills as you cut perfect slices of kale to sauté to perfection. Chef Zach will then transport your taste buds to the beach with a traditional fish stew before you end your evening with the best dessert in the country: brigadeiros.

Guests are welcome to bring wine and beer to enjoy during the class.
Pão de Queijo
Cheese bread with tapioca flour and Parmesan
Moqueca de Peixe
Fish stew with bell peppers, tomatoes, hearts of palm and coconut milk
Sauteed Kale With Garlic
Brazilian Style White Rice
Brigadeiros
Chocolate truffles with sweetened condensed milk and chocolate sprinkles
Most dietary restrictions can be accommodated. Please mention this in the message field when you submit your booking request.
Minimum Guests

2

Maximum Guests

6

Meal Courses

4

Event Duration

2.5 hours

Labels

Couples, Fun, Gourmet, Pescatarian
Cozymeal guest reviews for this experience


Tracey Petersen
18 Mar 2023
Chef Zach is such a delight. It's like hanging out with your best friend!!


Chef Zach made our evening so much fun! He is knowledgeable about the cuisine we prepared and gave us expert instruction to create a fabulous meal. Our Brazilian dinner was delicious!


We had such a lovely evening! Chef Zach is a delight! The perfect host. Charming, funny and a fabulous instructor. He made everything so fun. The meal was incredible and we felt so accomplished. Each step was interactive and educational, and we truly enjoyed the experience. Hope to work with Chef Zach again sometime in the future. Win, win!


Zach hosted a very educational, entertaining, and fun evening. Highly recommended!


Such a fun experience with friends! Chef Zach was passionate, a great teacher, and fun. I'd recommend his classes to friends and colleagues.


Our experience to Brazil last night with Chef Zach was amazingly delicious, fun., and entertaining. Even though I'm an experienced cook I learned some new things too. I recommend this class and look forward to taking more of his classes.


Chef Zach was fantastic! I will be taking more of his classes.


Chef Zach was an amazing teacher, really personable, and made the space so inviting and cozy. Thank you!


We had a great time and learned a lot about Brazilian cuisine. The Brazilian cheesebread is also insanely good.


Fantastic experience, delicious food and a lovely place.


Chef Zachs 'Journey Through Brazil' class was nothing less than perfection. This was a gift I had given my boyfriend for Christmas as an experience for us to do together. Not only did we get to experience some delicious food but we got the opportunity to relearn some cooking techniques such as how to properly cut vegetables or hold a knife. A wonderful experience from start to finish and would strongly recommend it to anyone interested in trying out a cooking class. We are looking forward to coming back and trying another class with him!


So that's how you dice an onion! Chef Zach provided a fun, rich learning experience for a cuisine I knew little about, Brazil. My sisters and I had fun! Thanks Chef!


Chef Zach was AWESOME. We had a fantastic time. He taught us knife skills, educated us on the history of the foods we were eating, and gave us a ton of overall cooking tips. This is hands down, the best cooking class I've ever taken and was 100x better than any in-store class I've seen. Zach had photos scrolling on his TV of his trips to Brazil and this showed us that we truly had an authentic experience as well as he has spent so much time in Brazil. It's easy to see that he has a passion for what he does and that shines through in creating a welcoming, cozy, and educational experience. I've felt frustrated when going to some cooking classes as it feels too rigid or like you're not always able to get 1:1 lessons. Taking a class like this in the chef's kitchen was incredible. Everything felt very personalized. On top of that, it was a ton of fun. If you're on the fence about which class to take, the Brazilian class w/Chef Zach is incredible as you get to try different flavor combinations and learn things you can easily do at home. He even gave us some some basic lessons in speaking Brazilian Portuguese. We even went home with plenty of leftovers that we cannot wait to eat. My husband & I have already argued about who gets to eat the rest of the brigadeiros. Sidenote: I'd love if Cozymeal would let me post photos of the class with this review as that would have been helpful when booking.


Chef Zach is an extraordinary chef with true passion for creating and teaching about amazingly tasty food! He has traveled to the countries he teaches about--Brazil, Paris, Greece, etc--and it show in his polished and comprehensive approach...along with his friendly, down-to-earth attitude and caring teaching style. Don't miss the chance to learn with him!


Zach was amazing and made the experience very personal. His stories of his travels, the culture and the origins of the meal were informative but also very interesting. Can't wait to go back and attend another one of his classes . Mark & Jennifer


We had a great time learning from and cooking with chef Zach! Food means so much more when you learn the history behind it. Not only did we make a 4 course Brazilian meal with my partner, we learned where the dishes came from and what cultural groups influenced each dish: fish stew, brigadeiros, and pao de queijo. The food was tasty with complex flavors that was created with attention and care. I can't believe how easy it is to make pao de queijo; much easier to make than pronounce, for me. Chef Zach was personable, engaging and patient. We learned not only how to cook the dishes but also several useful cooking skills and techniques we plan to use moving forward.


Cooking with Chef Zach was a delight. He's knowledgeable, patient, and presents everything in a friendly and easy to digest manner. No pun intended.


What an amazing experience! Chef Zach was so accommodating and even gave us some tips on safe knife handling, how to properly zest a lime, how to peel ginger, etc. as part of our lesson. It was also wonderful to learn more about Brazil and even some Portuguese as part of the lesson. The food was amazing and we learned so much! Five stars!


Absolutely awesome experience! Chef Zach was very welcoming and tried to accommodate everyone's needs or (in my case) dietary restrictions :) The atmosphere was fun and friendly, Zach shared different cooking tips and tricks along the way. The food was delicious, and we got to keep the recipes and lots of inspiration. We enjoyed this experience greatly and will definitely try other classes. Thanks once again to Chef Zach for hosting us and sharing his culinary expertise!


Had a great time and learned along the way. Very clean location, and excellent teaching technique.


We loved this class! Chef Zach is awesome! The food was delicious, and the instruction was a perfect balance of hands-on and "show and tell." I'd recommend this class and chef, without reservation!


What a great experience! Chef Zach provided a wonderful mix of facts and history of Brazilian cooking, hands-on instruction and a fabulous meal. Super adept at pacing and guidance. An easy laid-back atmosphere with an exceptional meal at the end! I'd recommend this for anyone interested in a fun date night with low pressure. No worry if you don't have much experience cooking...Chef Zach will have you feeling like a pro in no time! Highly recommend!


This being our first time doing an experience like this on the Cozymeal platform, the information provided was complete and helpful. My wife and I had planned this experience to celebrate our 10th marriage anniversary. Instead of going to a restaurant, we decided to do something different. Since we consider Food to be quite central to what we enjoy, my wife found and discovered this cooking class on Cozy Meal. Since we are vegetarians, it took us some time but we finally found this Brazilian cuisine cooking class on Cozymeal with a vegetable and fish-based menu! Now about the host: We found the whole experience amazing. Zach was an extremely personable and friendly host who not only provided a great gastronomic experience but also engaged us with his travel and cooking stories. We learned a few new kitchen skills on the side. We loved the interactive cooking aspect of the experience, with Zach showing us the way! 2 hours passed in a hurry, and at the end of it, we enjoyed a tremendous five course meal! An amazing experience that we'll remember in years to come!


Awesome host


What a wonderful evening of experience, after 50 years of cooking I learned helpful hints of cooking and blending of taste. Chef Zach made it fun and educational at the same time. A wonderful evening and great teacher!!! The food was wonderful too!


Zach not only gave me my first taste of Brazilian cuisine (delicious!) but also the hands on, muscle-memory-learning and desire to try making it myself in the future. Zach's home and kitchen is super clean and inviting and the table was set perfectly. It's relaxing to be with close friends, enjoying wine we brought, while Zach kept track of timing and sequence, passed on tips and timesavers, and guided us to produce a stress-free gourmet dinner. Zach made possible a special intimate dinner with close friends-- without having to grocery shop, prepare, clean house, set the table, or clean-up afterward---priceless !!


Chef Zach prepares - and teaches you to prepare - food that he knows and loves. His French-inspired cuisine comes with a love for his own French heritage, and his time spent in Brazil shows in his proficiency there as well. He's quick with an anecdote that tells the story behind why he loves the menu items he chose, and his deep knowledge of technique means you'll learn something new while he demos even the simplest cooking method - like adding salt to water for pasta. Who knew we weren't using enough of it?
Cozymeal guest reviews for other experiences with Chef Zach


The experience is awesome. Chef Zach is so fun and knowledgeable. He kept a great pace and taught us so much. The food was awesome. Such a fantastic experience.


We had a wonderful time! I thought I knew how to cook, but I learned so many new things about how to prepare great food in a way that makes it all ready-to-serve at the same time. We had such fun, we will absolutely do it again, and we will bring the whole family!


Brooke Miller
04 Mar 2023
A great experience! Thanks!


Chef Zach is a wonderful instructor and a super host. I had a great time, learned so much, and the meal was superb. I highly recommend this class and Chef Zach.


Thank you, Chef Zach, for a wonderful experience. My wife and I learned some things, enjoyed the opportunity to create and then enjoy a very good meal. Great job on your part! Will look forward to another chance to meet with you in the future.


Amazing experience, chef Zach was super friendly, with a super great knowledge of the food, culture and all the tips and tricks when it came to cooking each item. Food was extremely delicious!


This class was so fun. Chef Zack is a great teacher, shares great anecdotes, taught us new cooking skills and the class of 3 hours just flew by. The food was so delicious and thanks to the recipes he gave us, we're hoping to recreate at home. The pacing and balance between hands-on participation and demonstration by Chef was perfect! A truly fun night.


This class was fabulous. Chef Zach made the cooking class so fun and easy and did a great job of setting the mood for the day. Teaching us knife skills & proper techniques. Took the time to explain the differences between the different herbs and seasonings. The class was a great pace and the food turned out delicious.


Chef Zach was great. The class was really fun and very informative, and the food was great. Having never used Cozymeal before, I wasn't sure what to expect with the location and how it would work. But everyone in the group had a great time. Would definitely recommend


Can't wait to book my next class with Chef Zach. Great energy, very knowledgable, delicious food! You're lucky if you get to book a class with him.


Chef Zach class was great, entertaining and he is very knowledgeable. He makes us feel at home, always willing to teach us something and provide a lot of tips during class. The food came out great and we had a magnificent time. Looking forward to our next class. Thanks Cherf!!


We had so much fun with chef Zach today. This was our first cooking class and we have already looked into taking more! Specifically with that. He has a great personality, explained everything thoroughly, and obviously had amazing recipes we got to take home! Highly recommend. We will be back to visit him soon!


Chef Zach was awesome! We made the best pasta dish. He kept it fun and engaging. Definitely will book him again for another date or group event.


Chef Zach was AMAZING!!! Very informative, food was tasty, and had an awesome time. The three hours we were there flew by because we were all having so much fun! This is an experience we will always remember. Thank you for being such an outstanding host! -Donald and Anabel


I thought Chef Zach was great; very engaging and informative regarding technique and ingredients. I would consider taking another class from him. The Tri-color pasta was fantastic and dessert was wonderful.


Chef Zach was fun! He was an awesome instructor! We had such a wonderful evening with delicious food! Would highly recommend this experience with Chef Zach!


Chef Zach was great and the whole experience was very enjoyable. I also appreciate Chef Zach made modifications for one of my friend who is gluten free diet, highly recommend it.


I'm already looking at the calendar to plan my next class with Chef Zach! I came away with so many skills and tips to implement in daily cooking. Chef Zach is overall just excellent company and has curated such a comfortable and inviting environment in his home whether you're interested in learning or just want to enjoy a great meal from start to finish. Highly recommend! If you're looking for your sign, this is it! Just book it!


Chef Zach was amazing! Our team had the best time and have made him an honorary member of the team! I would recommend this to everyone! A PERFECT and delicious experience! Thank you!


Chef Zach was so great! I have taken cooking classes before, but this is one of my favorites. We learned so much and had a lot of fun . Definitely recommend taking this class


One of the best experiences I've ever done. Chef Zach did a great job of teaching how to cook, letting us do the work without being overwhelmed. Would highly recommend for other couples looking for an unique gift.


We had a great time! Chef Zach was very hospitable, friendly and taught us great technique!


We were unsure which course to take but decided to go with the Italian since we wanted to give Pasta making a try. What a wonderful choice that was!!! Zach walked us meticulously through the process for each course, answered questions with a great amount of historical info, and lots of fun commentary meant to engage everyone. Zach made sure to make us all feel at home and engaged along the way. Each course was truly amazing and the fact that we all helped prepare it made it all the more special. I'm over my fear of making pasta at home!!! Thanks Zach!


Chef Zach was awesome! My wife an I had an amazing night with him Would highly recommend this class to anyone!


Great class! We learned a lot and had a blast. We're already looking into one of his other classes!


Zach did a great job. He was personable, informative, and really set the atmosphere for a good night of cooking.


Great experience! Highly recommend!


We had such an amazing time at Chef Zach's cooking class! He was unbelievably warm and welcoming to both me and my daughter, his knowledge was incredibly impressive and the overall experience was a blast - not to mention tasty. We will definitely be booking another class with Chef Zach soon!!


Chef Zach was great! Very friendly, professional, and made the whole evening fun. The recipes weren't overly complicated, and he gives you everything in writing after the class, so I'm confident I'll be able to cook everything again easily!


Great class! Chef zach had so many tips and tricks


Absolutely loved this class! Chef Zach is a gem, and guided us expertly through to a genuinely delicious final product. I left full, happy, and wanting to try out one of his other classes!


Jenni Griesel
12 Jun 2022
Delicious food with clear instructions , so it will be easy to make at home again! Chef Zach was a wonderful host and very knowledgable about this cuisine.


Wow what a phenomenal experience! Zach was incredible from start to finish starting with his love for food and his inspiration for his career. The flavors of all the dishes were really as if your tastebuds were on a vacation. I loved that he had personal photos on display of his Greek adventures. We're already looking forward to our next class with Zach. 1000000/10.


Class with Zach was wonderful! We did the French menu and the food was delicious and easy to replicate at home which is great! Zach was fun, informative, and all around enjoyable. Would cook with again!


Sara Friedfertig
14 Apr 2022
Our experience with Chef Zach was incredible! He was warm and welcoming, his class was fun and informative, and we had a blast making the most delicious meal I've ever cooked. He shared stories of the travels from which his meals were derived as well as his personal tips and tricks that he picked up through his own experiences. We are already looking to book our next class with him!


Chef Zach was wonderful! Will definitely come back and book other classes with him in the future.


Chef Zach is the coolest! We learned a lot and had a lot of fun.


Great food and stories.


If I could give more than 5 stars I would!!! This was a birthday adventure for my daughter and there was zero disappointment!! The "cozy" part of the name was the home class. The Mediterranean themed food was AMAZING and my daughter got the input, experience and fun I was hoping she'd get.


Zach was very friendly and knowledgeable and knows how to make an incredible meal.


Amazing class will absolutely be back for another.


I booked the French night with Zach as a surprise for my boyfriends birthday - we both absolutely loved it and had a fabulous night! I've been home cooking for ages but still picked up some great tips. The food was delicious, the ambience was perfect, the other guests were a delight and Zach was very entertaining, knowledgeable and full of great stories. Highly recommended. Thank you Zach!


My friends and I had such a great time with Chef Zach. He taught us a ton of tricks and information. Very interactive and intimate - would love to do this again. Thanks, Chef!


The whole experience was so much fun! Chef Zach was so nice and accommodating and we cannot wait to go back!


Zach is the most informative and interesting chef ever. He makes everything insanely fun and a joy to do together. My girlfriend and I had to reschedule TWICE and he was nothing but kind. What a truly wonderful soul he is, and a delight to be around.


Madison Arsenault
19 Feb 2022
Such a fun experience! Great vibes all around


Zach was amazing with directions and is very personable. The food was cooked beautifully and it was such an interactive and delicious way to spend a Valentine's weekend idea with my partner. Highly recommend him and will be attending another one of his classes in the future.


We had a great experience with Chef Zach! He was very welcoming and knowledgeable and made it all very easy and fun!


Zach's place was great, the food was delicious, and I learned a bunch.


Approachable, educational, engaging, and delicious. We had so much fun and Chef Zack's personal journey to becoming a chef is inspiring and authentic. We will for sure take courses in the future!


Fantastic all around!!


Zach was great! We learned a ton, and it was a wonderful dinner. Do yourself a favor and take a night out from hitting a restaurant and book a cooking class with Zach! Way more fun, and even better food.


Chef Zach was absolutely delicious in all the best ways. His place was adorable and well decorated, he has an inviting personality and the meal was excellent. We enjoyed our French class with him. Thanks Chef Zach!


Loved the cooking tips and tricks, lovely conversation, intimate setting and of course the delicious food! Highly recommend!


Such a wonderful experience! Would do again and recommend to anyone


What z as fantastic experience. Zach invited into his home and made us feel so welcome. You realize right away what a passion he has to share his love for cooking. There were 3 couples and he brought us all together with fun and laughter and an amazing time for over three and half hours. We definitely recommend as a must do. Will not be disappointed.


Chef Zach is engaging and very flexible; he can offer high-level beginner instructions or get into nitty gritty details for the curious.


The class with Zach was amazing!! I'll definitely be coming back for another and would absolutely recommend to anyone interested in learning to cook, eating awesome food, or meeting some super nice people! Thank you so much for a fantastic experience.


Zach is fantadtic! His home is welcoming and personality really makes the event feel special. Highly recomend going with your partner if you're looking for an intimitate moment.


We had such a fun time


We had a great time with Chef Zach's class "Exploring Regional French Fare" . Chef Zach is charming, insightful, and a very skilled culinary artist. He answered all of our questions, gave us great tips to take home, and had an immaculate kitchen. I am looking forward to trying his other classes.


This was me and my girlfriends first time with a private chef cooking class and this experience was amazing. Chef Zack was welcoming, funny, energetic and a great teacher. He broke down our theme, gave us history of simple ingredients we use everyday and was open to all questions we had.. and we had a lot! The atmosphere was awesome and coupled with the food and wine, WOW! The food was very very good - down to the salad and dessert! I don't want to give away to much about the class but all and all I highly recommend this class and we will be coming back to see what else Chef Zack has to offer. Thank you!


This was our first cooking class for me and my girlfriends five year anniversary and we were a bit nervous/shy but Chef Zach made it fun and informative, plus the food was amazing.


Wow this class was so much fun!! My husband booked this class for my birthday and we didn't quite know what to expect, but Chef Zach made us feel welcome from the minute we arrived! The dishes were simple, but with a lot of flavor and I feel very confident with Chef Zach's tips we will be able to recreate these at home and impress all our friends!! I can't wait to book my next class with Chef Zach!!


We had a wonderful time and great food. Will definitely book again!


My boyfriend and I had the most amazing cooking experience with Chef Zach. We did the French cuisine class. He was very informative gave us great tips in regards to preparation of the meals. The atmosphere was amazing and he gave us a history lesson of the areas of the country that inspired the French dishes along with the differences. I would definitely recommend this class for anyone who wants to learn or just have a great experience!


Our experience with Chef Zach was incredible!! He was extremely knowledgeable and made sure our event was fun! To top it all off -- the food was delicious! I would definitely recommend Chef Zach!


We had a wonderful evening of learning to make Italian food and lovely conversation. Zach was very knowledgeable and easy to learn from.


Zach is wonderful, very entertaining, and was an absolute blast to talk to. He also gave us so many useful every day cooking tips in addition to teaching us how to make the wonderful French dishes we enjoyed that night. I HIGHLY recommend him for a date night!


Chef Zach was an incredibly welcoming and patient instructor. The food was absolutely delicious! We can't wait to share these meals with our family!


Chef Zach is amazing!!! I took the Flavors of Greece class and it was delicious. I went with my oldest daughter and he taught us all the tricks of how to use the knife, how to combine herbs and explained step by step the recipe while we were making it. He also had the printout for us to take home. I am so glad that I decided for this class. I highly recommend it, never tasted such a delicious Greek meal. Also, we all kept our masks at all times and our distance. Everything is clean and he even had Greek music and pictures of his trip to Greece. Thanks Chef!


Chef Zach was wonderful teacher for my 14 year old granddaughter Zoey. She greatly enjoyed the class and I would highly recommend his courses. Provided simple explanations that you can use in daily cooking. We will definitely be taken another course from him. Bravo and thank you Chef.


Seriously the best night! All of the food was amazing. Chef Zach took time and answered all my wanna be a chef questions. He is a wealth of knowledge and fun! Can't wait to try another class.


Chef Zach was wonderful, entertaining, and personable from start to finish. He educated us about French cuisine throughout our meal, walked us through each step, and was a true professional. Our meal was delicious. We left with full bellies and would highly recommend!


I surprised my husband for his birthday with Cozymeal. I chose the Exploring Regional French Fare menu with Chef Zach. Chef Zach was super friendly and personable. He was very knowledgeable and made the experience so incredible. My husband and I learned how to poach an egg, make a vinaigrette from scratch, flambé a sauce, make crepes, and so much more. We highly recommend Cozymeal and Chef Zach for a cooking experience you will never forget.


My husband and I had such a wonderful time with Chef Zach! He is a wealth of knowledge, talented, funny, and went out of his way to make it a special evening for everyone. We can't wait to book our next class!


Chris and Brandy
17 Jan 2020
Chef Zach is an excellent cook and the session with him was well worth it. My wife and learned new things, enjoyed a great meal, and had an overall great experience.


We really enjoyed our delicious dinner and all the new techniques and skills we learned! I booked this experience as a Christmas gift for my 24 year old son. I think he was a little apprehensive about what I had gotten him into, but we really enjoyed getting to know Zach and all of our new cooking skills. Wonderful new knowledge for a beginner cook and plenty of helpful tips for me also. Thanks, Zach!


Absolutely wonderful experience! The mood was set. The prep was fun. The food delicious. Zach was a super host. So glad I looked for something different to do. We've done some other cooking school events but this was much better. Smaller group. Chances to ask questions.


Chef Zach exceeded all expectations. From the moment we entered his cozy home, the French theme of the night became apparent. Chef Zach is a welcoming host, knowledgeable chef, and an even better instructor. We learned various tips that left us feeling inspired to cook more. From how to get fallen egg shell pieces, to how to cook a pizza in the oven so the flavors of all ingredients melt seamlessly, Chef Zach has tips and tricks for everyone and everything. He was a great conversationalist, and ensured we all (4 of us) got to partake in the cooking steps. He truly knows his way about cooking guaranteed tasty meals. It was an outstanding experience. Highly recommend Chef Zach, you will leave feeling like a mini pro chef. Looking forward to the next class!


I had the opportunity to have a cooking experience with Chef Zach. It was wonderful. Not only is he an expert in the kitchen but also very open to answering elementary questions about cooking in general. He made the experience fun and the meal was excellent. I would not hesitate to have another cooking lesson with this chef.


Zach is very entertaining and an expert chef. He can turn a 500 degree oven into an experience you won't forget! Check him out. You will be glad that you did!


We had a great time with Zach! Ten minutes into our event, it felt like we'd known him for a long time. He's a natural instructor and has a wealth of skill and experience to share. I would highly recommend working with him for a fun evening especially for those just getting started!


Chef Zach was great! Super knowledgeable and personable-- no question was too novice for him and he really took the time to bring us along on the culinary ride. Plus, the food was awesome!


Amazing. My last and I had a blast. I am def planning another date night with that.


Chef Zach was very knowledgeable, but also patient and encouraging. We felt like we were involved in the process of cooking our meal, but he was there to ensure that it came out tasting delicious (which it may not have if we were left to our own devices!). The steak au poivre we made was tastier than most of the recent steaks I've ordered at restaurants!


Chef Zach is amazing! Not only is he extremely technically skilled, he also is an incredibly gracious host with a lovely apartment. His warmth puts even the complete neophyte chef at ease. Would absolutely recommend and hope to cook with him again myself.
$ 105 Per person
all-inclusive: 2.5-hour class, 4-course meal and taxes.
---
Can be used for any experience or cookware
Meet your chef
Chef Zach
Verified chef
Food safety certified
---
Chef Zach, a culinary extraordinaire, is an applauded chef and enthusiastic culinary instructor who is always striving to create new and fun culinary experiences for his guests. Chef Zach's dynamic instructional skills paired with his ability to shape and form comprehensive cooking classes leaves guests and students empowered and teeming with the confidence to create outstanding meals in their very own kitchens.
Other Cooking Class Experiences you may like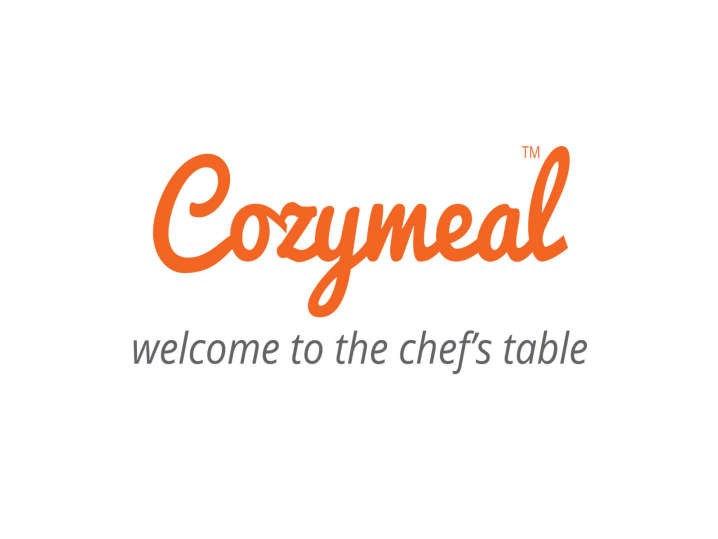 We use cookies to offer you a better browsing experience, analyze site traffic and personalize content. If you continue to use this site, you consent to our use of cookies Accept