Cooking Class - Marvelous Pasta Mix
Cooking Class - Marvelous Pasta Mix
41 reviews
41 reviews
COVID-19 protocols this chef will implement are:

Social Distancing Friendly
Explore an amazing variety of pasta in this hands-on class with Chef Joshua Elias.
This unique, interactive cooking class is all about pasta. Chef Joshua Elias will teach you how to make an eclectic mix of pastas, and two different pasta doughs: one for gnocchi and one for ribbon and stuffed pasta.

First, prepare your gnocchi, Parmesan to accompany it, along with butter and fresh lemon. Then, create your tagliatelle, a beautiful, long, flat-ribboned pasta. Pair it with hearty chicken, tomatoes, olives and herbs. To finish, you'll create a seasonal fruit granita, accompanied with pralines and honey.

Guests are welcome to provide wine and beer to enjoy during the class.
Gnocchi Parmesan
With butter, lemon and herbs
Chicken Tagliatelle
With tomatoes, olives, peas and herbs
Seasonal Fruit Granita
With pralines and honey
Most dietary restrictions can be accommodated. Please mention this in the message field when you submit your booking request.
Minimum Guests

2

Maximum Guests

6

Meal Courses

3

Event Duration

2.5 hours

Labels

Couples, Fun, Group, Holiday, Italian, Pasta Making
Cozymeal guest reviews for this experience


Joshua did an excellent job and the food was great. Good luck with the shoes! ;-)


I booked Chef Joshua for a last-minute surprise birthday party for a friend and the night went wonderfully! He balanced conversation, cooking instruction, and maintaining the rest of the meal seamlessly. He got us involved with the pasta making process while making sure everything turned out delicious at the end!


Joshua was great. My wife and I learned so much and had a great meal. A perfect date night experience!


We had a very nice evening cooking with Joshua! He arrived on time with all the ingredients. He was super patient and we enjoyed spending time with him. Thank you!


We had a great night with Chef Joshua. He was kind and patient, hands on and easy to follow with his step by step instructions. The meal was delicious and we really enjoyed having the option to have the experience in our home. We would highly recommend chef Joshua to other couples/groups and look forward to doing another class with him in the future.


This was such a fun and approachable class, Chef Joshua was friendly and fun and made this experience great


Chef Joshua was great! He's a super kind and relaxed guy and was great at teaching my gf and I how to make some delicious pasta. Would definitely recommend him to others in the future


What a great date night! My fiancé and I learned so much from this cooking class and had a wonderful time having Josh in our home. Excellent food and conversation! Thanks Josh for blessing us with your delicious food and your great company!


Chef Joshua was amazing!! We had a marvelous meal and conversation with him. He was on time, had everything prepped, and was a joy to have in our home as my husband and I enjoyed a date night making the meal. Highly recommend him and his classes!!!


Chef Josh was fantastic!!!! I had just picked a ton of unique veggies from a friend's garden, and he got creative and used tons of them in our meal! He was patient, funny, engaging, and skilled at his craft!!!


Joshua did an amazing job and we will certainly book more classes with him. He did a great job teaching us how to make our meal and was overall just a great guy. Out of 5 stars I would give 10 and I will recommend him/cozy meal to family and friends moving forward.


The cooking class was great! My wife and I really enjoyed learning from Chef Joshua about how to make pasta. We were curious students of the game and he answered all of our questions about the pasta-making experience. We made gnocchi a few days after his visit based on his guidance and it turned out excellent. I would highly recommend this to anyone with an interest in learning more or honing their craft.


Chef Joshua, gave us an excellent night of cooking, fun and conversation. Best choice I could've made. Such a a great guy an excellent knowledgeable chef. 10/10 would book chef Josuha again!


We had a great experience with chef Joshua. We enjoyed our conversation and his cooking tips and advice. The food that he prepared and we enjoyed was delicious. We would definitely book another class with him.


Chef Joshua was outstanding to work with. He had his hands full with our large group. But his awesome attitude, personality, and patience made for a great night! Working on his own with no support he managed our team of 16 with ease! Thank you, Chef!


Joshua was wonderful, patient and very personable. So fun having the experience in our own home. The food was amazing.
Cozymeal guest reviews for other experiences with Chef Joshua Elias


Bryan Attardi
07 Mar 2023
Josh was extremely friendly and insightful. We felt well guided in the process, and now feel comfortable making it on our own! Thanks Josh!


Joshua was AMAZING! So kind and brought wonderful stories! He included everyone even our youngest (6), and was genuinely so wonderful! Delicious food, amazing chef,and an unforgettable experience!!!


Chef exceeded our expectations. The food was AMAZING, and we really enjoyed the experience.


Joshua was fantastic! The food was incredible and we had the best little dinner party! Joshua was friendly and professional. I couldn't recommend more! Thanks Joshua!!


We had Chef Joshua come to our home for our daughter's 12th birthday. He had such a wonderful rapport with all of us and so many great insights to help us up our cooking game. We will definitely have him back!


We had an incredible experience. Joshua and Tara were excellent. We will definitely have them cater for us again.


We had a wonderful night with Chef Joshua and his wife!


Great experience! Food was amazing.


Awesome experience. The chef was super nice and informative. Food was incredible


Joshua was fantastic!! He far exceeded our expectations for the dinner. Not only is he a great chef he was also a wonderful conversationalist. Thank you Joshua!!


Chase Gordanier
23 May 2022
Personable and knowledgeable, super fun and delicious!


We had the best time with Chef Joshua. Really enjoyed the menu and making something that we would not normally make. Very grateful for this experience and will absolutely do again.


Great time! Fun experience and delicious food. Tip given already.


Phyllis Rasmussen
26 Apr 2022
It was an enjoyable experience.


We had a great time learning about cooking Spanish food. Joshua was a knowledgeable chef, a great storyteller and made us feel comfortable with dishes we might otherwise not try to make or eat.


Chef Josh was amazing! He was full of great conversation and made us an amazing meal. My wife and I definitely recommend Chef Josh.


Josh was amazing! He was very personable, has an impressive background in cooking and baking, and made the most delicious French meal for my husband and I! We loved it so much! Thanks Chef Josh!


Really enjoyed Chef Joshua and his class. We all came away having learned some new skills and had a great meal to boot. Chef Joshua was great.


We had a fantastic time with Chef Joshua Elias! He is so patient, engaging, and a great conversationalist. We had a great time cooking together, learning, and then enjoyed a delicious dinner. I'd highly recommend him and we will definitely use cozymeal again. What a fun concept!


Not only was the food delicious, his company and conversation was amazing. Will definitely be calling back!


We really enjoyed our class with Chef Joshua Elias! He is extremely knowledgeable and passionate about cooking. He is a great teacher and we learned so much. I highly recommend him to anyone in the Denver area looking for an amazing culinary experience.
Guest reviews for Chef Joshua Elias


The food is incredible, I've been telling everyone how much easier it's made my day to day life and how the variety has definitely made me enjoy eating again. The meatballs are incredible! And that bacon cooked Kale is insanely delicious!


The coconut shrimp was delicious—can I get more of that?! Also really liked the almonds paired with the salmon! So good!


Josh! The meals are great. I like the consistency and the minimal aspect of it. The fajitas are great! they are flavorful and delicious.


Hey Joshua, I was totally impressed by your culinary skills at our holiday team lunch at Andy and Catherine Burgess's house last week. Great job man!
$ 95 Per person
all-inclusive: 2.5-hour class, 3-course meal and taxes.
---
Can be used for any experience or cookware
Meet your chef

Chef Travels to You
---
Chef Joshua Elias prides himself on creating joyous events featuring incredible food. In his 12 years in the restaurant industry, his roles advanced from sous chef to executive chef. As an entrepreneur in the Denver area, he now provides personal chef services and cooking classes to foodies and aspiring gourmets. Chef Joshua Elias is always eager to craft dynamic and memorable culinary experiences for an ever-growing audience.
Other Cooking Class Experiences you may like
Chef Joshua Elias will travel to guests within Denver for this experience.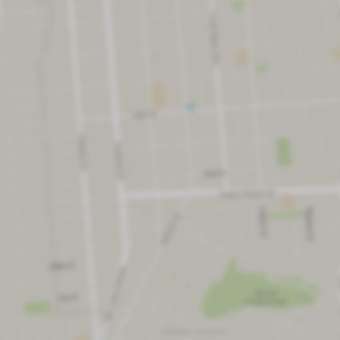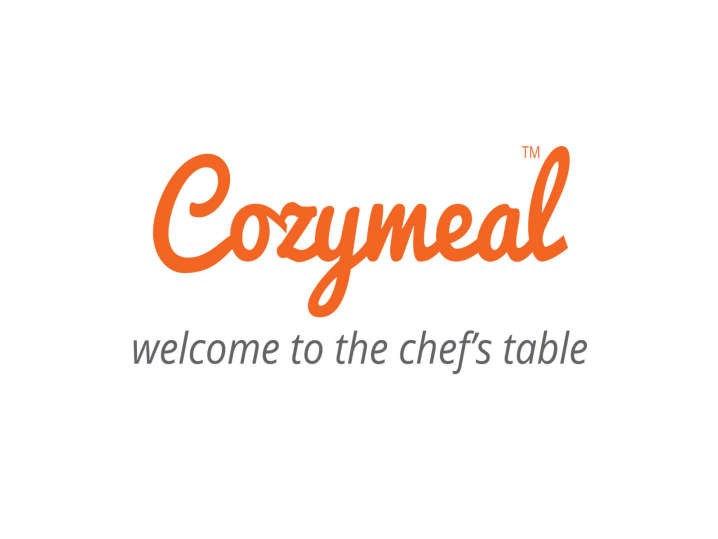 We use cookies to offer you a better browsing experience, analyze site traffic and personalize content. If you continue to use this site, you consent to our use of cookies Accept