Cooking Class - Seasonal French Fare
Cooking Class - Seasonal French Fare
53 reviews
53 reviews
COVID-19 protocols this chef will implement are:

Chef Wearing a Mask
Enjoy a menu of fresh French fare infused with seasonal flavors you won't forget.
In this hands-on cooking class, Chef Rodney will teach you how to create a handful of French cuisine classics completely from scratch, using smart, time-honored cooking techniques along the way with high-quality ingredients.

Begin by creating a beautiful spread featuring savory smoked salmon for your starter. For the main course, you will learn how to expertly sear lamb chops, prepare butternut dauphinoise potatoes and get the perfect char on asparagus. For dessert, whip up and bake a chocolate soufflé with creamy raspberry Chantilly cream.

Guests are welcome to provide wine and beer to enjoy during the class.
Smoked Salmon Pâté
Pan-Seared Lamb Chops
With butternut dauphinoise potatoes and char-grilled asparagus
Chocolate and Raspberry Soufflé
With raspberry Chantilly cream
Most dietary restrictions can be accommodated. Please mention this in the message field when you submit your booking request.
Minimum Guests

2

Maximum Guests

10

Meal Courses

3

Event Duration

2.5 hours

Labels

Date Night, French, Gourmet, Group, Holiday
Cozymeal guest reviews for this experience


Kimberly Villanueva
11 Oct 2022
Great food. Fun Chef. Great evening.


LaTaysha McRae
10 Oct 2022
Chef Rodney was great. I'm not a big fan of French cuisine but the food he helped us created was amazing and flavorful. The presentation was simple but elegant. I had a great time with my group and will definitely attend another class with Chef Rodney.


He was very friendly and made the experience stress-free. Will do another event with him.


Fantastic chef and great food! Great as a Valentine's day activity!


Chef Rodney was great! Excellent chef and teacher. My family and I learned a lot, and we shared a fun experience with a truly awesome person.


Chef Rodney was great but for 400 bucks I was expecting a large kitchen and Paired wine options. This is just based on previous experiences. I understand it is in the chef's home but upon arriving I found it difficult to find the apartment. The cooking environment was distracting with outside noises.


Amazing evening! Can't wait to do it again!


It was so much fun. It's like having a good friend invite you over for dinner, but teach you how to cook in the process. It's really neat that he can turn his home into a teaching environment, but make it seem like a dinner party at the same time.


Chef Rodney was friendly, fun, and down to earth. He made French cooking seemed accessible! We had an amazing time learning and cooking with Chef Rodney. would love to take another lesson with him soon!


For Chinese it's a wonderful experience to know how to cook in western style especially French or Italian. The two children are very excited too. We enjoy the meal very much.


Thank you, Chef Rodney! We had a wonderful time chatting, cooking, drinking and learning. Rodney is super hospitable and super knowledgeable when it comes to his craft. We learned some great tips, which will find their way into our home-cooking repertoire and unleashed at the next dinner party. All in all, it was a wonderful evening and a terrific value.


Chef Rodney's excellence as a teacher and host are surpassed only by his mastery in the kitchen. Outstanding meal, outstanding company. Highly recommended.


What an amazing experience to see a professional at his craft but what was more impressive was how he turned it into a wonderful learning experience and made it a memorable date night for me and my wife. I will recommend this to all my coworkers and friends.


We had a great time with Chef Rodney! Not only did we get an awesome meal out of the experience, we are eager to try cooking the same dishes at home for our friends soon.


Thank you it was a great experience. Food was delicious. Totally worth it. Chef Rodney was very knowledgeable and passionate about his craft.


I couldn't have asked for a more special or intimate way to celebrate a birthday or any other occasion for that matter! Chef Rodney is truly gifted and I loved every aspect of sharing his home and kitchen!! He was patient, informative, and very engaging as we went through each entree. I learned some new techniques and actually left feeling like every penny spent was worth it and then some! Please don't hesitate to seek his services for large or small events because the quality, food, service, and personality is top notch!!


Me and my husband attended cooking class for the our anniversary. It was unforgettable experience. Food was amazing and chef Rodney is so much fun, he made cooking class easy going and showed some useful cooking tricks. I highly recommend chef Rodney he is a great chef and very pleasant person.


He was a total gem of a human being. Great heart and even better chef. I can't recommend this guy enough!!!


Chef Rodney was not only professional, but a fun time as well. All dishes were easily explained, easy to prepare and absolutely delicious!!! Home was exceptionally clean!! Definitely a recommended class!


Chef Rodney was wonderful! We had a really enjoyable evening! Thank you!


Great food and presentation. Rodney is terrific host, very personable.


Chef Rodney is very fun and interactive! His meal was very creative and felt very fancy and special.
Cozymeal guest reviews for other experiences with Chef Rodney


Rodney is excellent! A fantastic chef, excellent personality, a very special evening for me and my girlfriend. The sushi he served was delectable, and the rice pudding was amazing. I would absolutely recommend this choice to anyone asking


Chef Rodney was outstanding. This was for a team meeting that we had in Southern California. The food was excellent. Chef was entertaining, engaging, informative and funny.


This was such an awesome, no pressure class by Chef Rodney! We thoroughly enjoyed the lesson, the food, and the conversation. We will definitely call on Chef Rodney for our next class!


This was an amazing experience, Chef Rodney is amazing. He came in and made the whole experience fun and educational. Learned to cook an amazing meal and had a great time doing it. Highly recommend and will definitely be booking another experience soon. Thanks Chef!


He was very friendly, fun and professional. He was able to handle our rowdy group and kept everything clean.


We had an exceptional experience overall with Chef Rodney! He is charismatic and superb in the kitchen; great instruction, wonderful recipes, and the pace was just right. I would highly recommend this class!


Rodney was terrific. Quite obviously an experienced chef who enjoys cooking and interacting with people. He came on time, prepared and organized and made the evening fun for us, he was really personable. Would definitely recommend him and use him again.


We had a great time with Chef Rodney! Down to earth yet so knowledgeable! Definitely would do again and recommend it to others!


Rodney created a very memorable and enjoyable experience for my husband, son, and father. He has incredible energy, is very personable and explained every part of the process with patience and enthusiasm. I would highly recommend Rodney for any culinary teaching experience.


Great food! Great chef and fantastic company. Will definitely hire again. Had a great business meeting and Chef Rodney set the vibe and atmosphere. Definitely would hire again for personal or business event.


We absolutely loved Chef Rodney! He was an absolute delight. We booked the private sushi bar for my husband's birthday and the food was great - the mango rice pudding was a hit with our group. Honestly, we just loved our evening with the Chef! Looking forward to reserving another event.


Thanks so much to Chef Rodney! He's very knowledgeable and personable and enjoyed having him in our home for the lesson.


Chef Rodney created such an amazing experience for me and my friends! The food was incredible, very fresh tasting and delicious! He was so personable and was very fun to be around. Would definitely recommend to anyone!!


Highly recommend


Chef Rodney was unbelievably phenomenal. He was entertaining, polite, patient, and professional. We booked a class for our 9 year old sushi loving son as a Christmas present, and Chef Rodney was able to to keep a high expectation for the class while truly meeting the theme of this class— simple. He worked to make sure our son understood each step, while also providing ingredients and skills for a delicious meal. He is worth every single penny and so much more. I can't imagine a better experience.


We had a great night with chef Rodney! Such amazing food, he is so nice!


We loved our evening with Chef Rodney! He had everything ready, explained and demonstrated all the techniques, as well as taught our group with patience. He gave wonderful tips to use in the future as well. He is very professional, knowledgeable and funny. It was our first time doing this and we all would do it again especially if we could have Chef Rodney!


Chef Rodney was an excellent host and made sure we were learning and not just eating haha. We are still waiting to get the recipes so we can start using our new found knowledge!


We had a great time with Chef Rodney. The food was great and we learned a lot in a relaxed setting. Fun family outing.


Rodney was amazing. He's very personable and the food he cooked was an 11/10. I would hire him in a heartbeat again. Thanks Rodney!


Chef Rodney was awesome and very accommodating for my group!


Rodney provided the perfect setting for my wife's surprise birthday gift. From the moment that he was waiting outside to help us find his apartment to the moment we were leaving with our newfound skill he was a wonderful and warm host. I highly recommend Chef Rodney to anyone who wants a fun evening full of laughter, learning, and lots of good food!


Chef Rodney was absolutely incredible. I bought this as an experience for my boyfriend and I and he was so friendly and accommodating in helping us learn everything. He let us be hands on with everything and the food was incredible. I definitely recommend booking this sushi experience and it really can be as simple as he says! Thank you again Chef Rodney! We had the most amazing time.


Chef Rodney was perfect. If you love to learn new things about cooking ... and want to be able to also do them in your home not some fancy gourmet kitchen he is the man to show you. Great conversation and helpful tips in a relaxed and enjoyable environment. He is a must book !


Chef Rodney absolutely ROCKED! He was engaging, professional, and is a great instructor. The whole time, he emphasized the simplicity of what we were doing and he was right! My wife and I had an awesome time!


We had a great time with Rodney! He made the experience easy and fun - never would've thought that making sushi could be so simple! We'll definitely be using his recipes in the future.


My husband and I had a great date night making sushi with Rodney. He helped us see how simple it can be, and everything turned out delicious! He was entertaining to talk to as we created our meal.


Very Personable and the food was delicious! Made me feel like I can definitely make this at home!! Loved his energy!


Chef Rodney made cooking enjoyable! Everything we made was delicious. I would definitely take another class from him.


Chef Rodney was so fun!! We had a great time. My only complaint is Chef did not get notice there were 2 additional people so we had 4 people on 2 portions of food and still had to pay for 4 people. Outside of that, it was fun.


We had a blast with Rodney! Great guy and an excellent chef!
$ 89 Per person
all-inclusive: 2.5-hour class, 3-course meal and taxes.
---
Can be used for any experience or cookware
Meet your chef
Chef Travels to You
---
With his enthusiastic personality and over 30 years of experience, Chef Rodney hosts incredibly entertaining cooking classes. He has an extensive background in hospitality, has been featured on Fox 5 in San Diego, and has progressive experience as a sous chef, chef de cuisine, and executive chef. He's cooked for Aretha Franklin, Bill Gates, and President George Bush, and is now helming the kitchen at a classic American fare restaurant, giving new twists to signature items.
Other Cooking Class Experiences you may like
Chef Rodney will travel to guests within San Diego for this experience.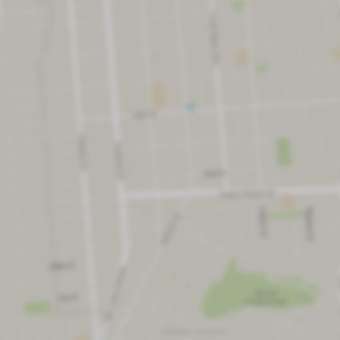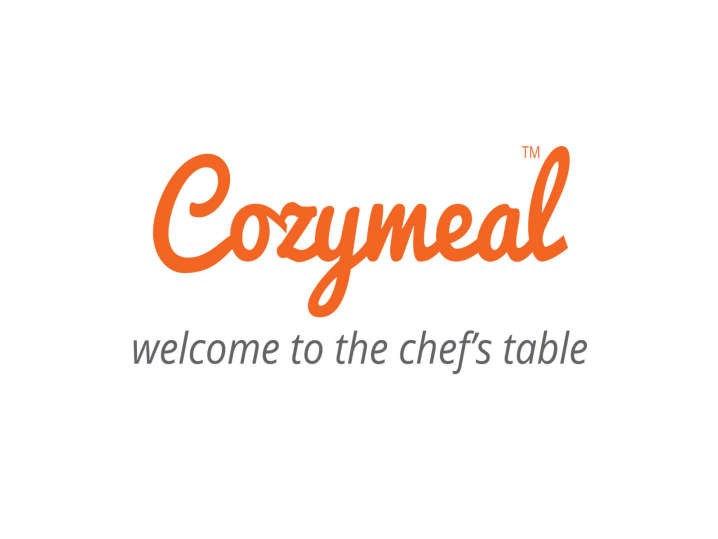 We use cookies to offer you a better browsing experience, analyze site traffic and personalize content. If you continue to use this site, you consent to our use of cookies Accept