Team Building Activities in Canada by Cozymeal
Cooking classes and food tours to connect you with your team
---
Any Occasion
Staff event, company meeting or team celebration? Book and enjoy a team building event with us.
Endless Options
From French to vegan to baking, we offer a large variety of cuisines for groups of 1 to 100+.
Fully Flexible
Events can be held at your office, the chef's place or a premium venue, and can be held any time, any day.
Easy to Plan
We'll take care of every detail, like we have for many startups and Fortune 500 companies.
---
Connect people. Build relationships. Make memories.
---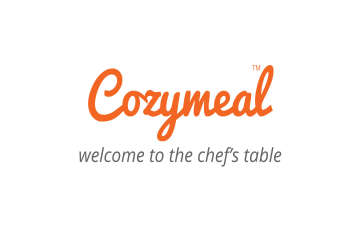 Team Building
Cooking Classes
As your team works together, or has a friendly competition, they will learn cooperation skills that will enhance their relationships and give them memories to last a lifetime.
New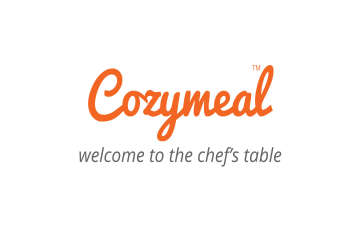 Team Building
Food Tours
Your team will be guided by one of our expert guides and learn about the local culinary history. Indulging in each delightful bite is even more satisfying when sharing this experience with your team.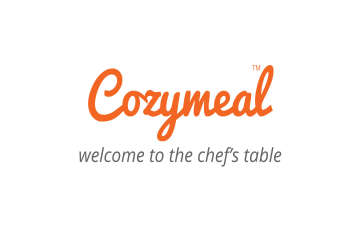 Employee Appreciation
Gift Cards
Show your appreciation for your employees with a culinary journey. With Cozymeal gift cards, you give more than a gift. You give an experience. For bulk discounts, please contact us
here
.
---
About Our Chefs
Cozymeal brings you the best chefs with experience ranging from Michelin-starred restaurants to best-selling cookbook authors to celebrity personal chefs. In addition to impressive credentials, Cozymeal chefs are vetted in person to ensure our standards are met, including requirements for food safety certifications.
Complimentary Corporate Concierge
Choose to book an event on your own or work directly with our team to craft a tailored experience. Contact our corporate concierge team at 800-369-0157 or email us about customizing your event.
---
Experiences for any corporate occasion
Team Building:

Bring your team together for an unforgettable experience.

Company Meeting:

Add a culinary element to boost your conference or company meeting.

Team Celebration:

Reward your team with a unique experience and a fantastic meal.

Client Entertainment:

Get the perfect amount of face time with clients and partners.

Wellness Event:

Give employees the culinary skills they need to live a healthier life.

Multi-Event Program:

Execute a national program where different teams across the U.S. enjoy a Cozymeal experience.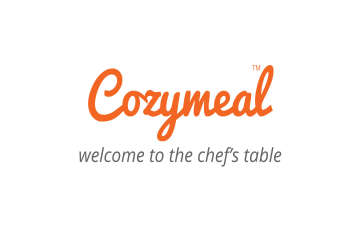 ---
Booking is Simple
---
1. Select Experience
Browse our wide selection of team building cooking classes and food tours.
2. Pick Date
Select your favorite experience and your preferred date.
3. Book & Enjoy
Book and enjoy a memorable culinary event with your team.
---
Trusted by over 5,000 companies
Companies of all sizes ask us to create meaningful, delicious team building events and we feel honored to be their first choice. We are proud to have among our customers: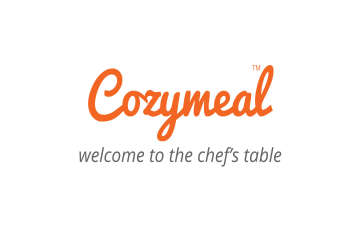 ---
Companies love us
---
"This was a great service. My startup booked a class as a team-building exercise, and it was a ton of fun! We learned french cuisine - and it was a complete success."
Max S. on Yelp , San Fernando Valley
"We booked a Cozymeal cooking class for a team building event this weekend and had such an awesome time! I definitely recommend Cozymeal for your next team building and group gatherings!"
Arash Z. on Yelp , South Bay Los Angeles
"I'm running a startup. It's not easy to find team building activities that get a team to connect at a deeper level, so when I told my team about cooking classes, they all loved the idea! "
Pay N. on Yelp , Downtown Seattle
"Did a work team event with Chef Joe, our group had a great time. Feedback from the team was very positive. Great for a team event, much better than some of the traditional things we tend to do."
Greg G. on Yelp , South Seattle
---
Don't Just Take Our Word For It
---
What They're Saying
"
If you're looking to try a new experience with loved ones, as either a gift or just because, we recommend Cozymeal to make it happen.
"
"
Cozymeal, the rapidly growing on-demand cooking platform, offers foodies a more personalized experience.
"
"
Cozymeal is a dream come true for couples who love spending time in the kitchen at the end of the day, or trying something new.
"
"
Whether your SO is a vegetarian, carnivore, dessert lover or an adventurous eater that loves to try new things, there is a Cozymeal class that will satisfy their taste buds.
"
"
Think of it as a twist on the classic dinner night out.
"
"
This is not a drill: You (or a loved one) can book an award-winning chef to come to you with Cozymeal…
"
"
You can pick how you want to do your Cozymeal cooking class: You can have the Michelin-rated chef come to your place, or...go to their loft in Flatiron.
"
"
As the perfect holiday gift, a variety of class options are available from Italian, Holiday Pies and Tarts, Perfecting the Beef Wellington to Apple Cider and Fall Doughnuts. In addition, you can opt for a cozy dinner or a morning breakfast in, with one of Cozymeal's private chefs.
"
"
Not the best chef? Maybe not yet, but you can earn some major cred, pick up new skills, and have fun doing it all (or embarrass yourselves in a self-deprecating, hopefully cute way) by bringing your date to a Cozymeal cooking class.
"
---
---