Cooking Class - The Joy of Pizza Making
Cooking Class - The Joy of Pizza Making
40 reviews
40 reviews
Discover Chef Rose's secret to making pizza night simple and fun for all.
In this hands-on class with Chef Rose, you'll discover the joy of pizza making as you learn the essential techniques that make the process a little easier as well as the art of handcrafting perfect pies at home any night of the week.

You'll begin by learning how to make pizza dough using Chef Rose's secret weapon: a food processor. Once you've mastered the pizza dough, you will learn how to make three pizzas: one with a classic marinara sauce, one with no sauce, and one with all the sauce.

Guests are welcome to bring wine and beer to enjoy during the class.
Margherita Pizza
With mozzarella and basil
Fig and Prosciutto Pizza
With goat cheese and arugula
Deep Dish Chicago Style Pizza
Most dietary restrictions can be accommodated. Please mention this in the message field when you submit your booking request.
Minimum Guests

2

Maximum Guests

4

Meal Courses

3

Event Duration

2.5 hours

Labels

Beginner, Couples, Date Night, Italian, Pizza Making
Cozymeal guest reviews for this experience


Everything was beyond amazing!


Rose was awesome! We were welcomed into her home and really enjoyed chatting with her husband as we enjoyed our delicious pizza. I couldn't recommend her enough - it is worth the price!


Rose is truly a talented chef. Even though I'm an amateur cook, I learned a lot from her! She has a great personality too & made the night super enjoyable. Will book her again very soon!


This was our first class that my husband and I booked off cozymeal, and it was amazing. Rose is phenomenal and we will definitely be back for more classes!


Want a incredible hands on experience? With a talented, professional, intelligent, chef that has everything ready and thinks ahead? Here's chef Rose …Do yourself a favor book it enjoy it .. laugh and oh enjoy the food !!!!


Chef Rose is one in a million! The class was very intimate which made it more comfortable and relaxing. The minute you walk in Rose's house, you feel welcomed. She is knowledgeable in cooking and baking-from tricks to use in the kitchen, to fun-facts, to learning how to properly handle a chopping knife. Her recipes were delicious. We had time to sit and enjoy our meal and had plenty to take home. You won't go home disappointed.


Rose was amazing! She was so welcoming and sweet to us, and she made the whole experience so comfortable. She taught us so many cooking tips, and made sure that we learned something that day. Got to take home delicious food and cooking knowledge from the best!


Loved hearing about her Italian heritage! Exceptional cooking class - will definitely use these recipes again! Leftovers were even better the next day!


Detailed, personable, and talented! Going into Chef Rose's "The Joy of Pizza Making," my friend and I were beyond nervous. I do not cook because I can't take the heat; however, Chef Rose made it simple and walked us through every step. She is incredibly knowledgeable, from giving us some scientific facts (e.g. how yeast works, etc) to how to properly hold and use a knife. She is also a wonderful teacher. I definitely learned a few things. In a time of COVID, she made it clear when we walked in that her home is completely clean and that she and her family takes all the necessary precautions when going out. Attendees were at least 6' apart and Chef Rose totally respected our decision to keep our masks on when we weren't eating. I would absolutely take another class from Chef Rose in a heartbeat. She's super friendly, a master of her craft, and can make a novice feel comfortable and confident in the kitchen. I highly recommend booking at least one of Chef Rose's classes. She can't disappoint.


Chef Rose is a wonderful chef who really down to earth with an amazing home. She has her own cute garden for some of the ingredients, which for my made it that much more special. I am not a person to just talk to a stranger, but she really made us feel comfortable. She really took the time to walk us through each stuff. And the food was amazing. We took most of it home. Enjoyed every second.


Rose was amazing and so knowledgeable. I can't wait to take another class from her again!


I can't say enough wonderful things about Chef Rose and our experience! She was so welcoming, down to earth, and we felt so comfortable the entire time we were there. As for the pizza making, Chef Rose was extremely knowledgeable and taught us so much throughout the entire process (even simple cooking tips unrelated to pizza). We made three different pizzas and each one was phenomenal. This was our first time attending a cooking class, and she truly went above and beyond to make it a memorable experience. If you're looking for a fun date night, family night, or even a girls night, Chef Rose is your lady!


This class exceeded my expectations! Chef Rose was so friendly and welcoming. She was very knowledgeable and made the class a wonderful experience for our family! I definitely recommend it!
Cozymeal guest reviews for other experiences with Chef Rose


Chef Rose was fantastic! She did a great job of guiding us and making us feel welcome at her kitchen! Definitely recommend! We'll come back for another class in the future!


Great experience. Really enjoyed it.


Chef Rose was wonderful! We learned & laughed all night! The food is delicious. On the same level as the best meals we had in Italy. Highly recommend!


Cooking with Chef Rose was an amazing experience! She was very knowledgeable and personable. As our first time doing a cooking class, we felt comfortable and learned a lot of skills that we can bring back to our own kitchen. She is a great chef and we would definitely recommend this class!


Chef Rose exceeded my expectations. Would, and probably will, take other classes with her


Our cooking from scratch gnocchi class was amazing! Chef Rose was very knowledgeable and let us really take control of the what we're were cooking. We had great conversation, learned a ton, and really got to know her. Her home was breathtaking too!


Rose was absolutely amazing! We had the best time and learned so much. Highly recommend to any and all cooks or foodies :)


What an amazing experience. My friend had always wanted to try this… and it far exceeded our expectations! Chef Rose did a great job walking us through these delicious dishes. It was a great night!


Everything about this experience was top-notch. From her beautiful home to the high-quality ingredients we used, no expense was spared. Chef Rose's energy instantly puts you at ease and makes those new to the kitchen feel comfortable trying these new recipes and techniques. She has an amazing culinary background and to learn from her is a real treat. We will absolutely be doing this again. If I could change one thing it would be that her home was a B&B so that we could stay for breakfast!


This class beyond Exceeded my expectations! Chef Rose was extremely personable, knowledgeable and offered multiple new tips and tricks that I had never heard of that are extremely helpful in the kitchen. All of the ingredients we used were high quality and fresh and the dish came out delicious! I would highly recommend this class for people of all cooking levels from beginner to Michelin's! Fun time!


We loved this cooking class! Chef Rose was so knowledgeable. The class was very fun and our cake turned out great!


Chef Rose was Amazing! As a complete newbie to cooking Chef Rose was extremely supportive to me by making it ok to make mistakes and ask oddball questions. Chef Rose was very professional with the class by teaching to every level of expertise that was present. Beaufort home. Amazng atmosphere! Highest recommendation!!


Enjoyed our class with Chef Rose to the fullest. She is hospitable, knowledgeable, and welcoming. We learned new tips and tricks, but more than anything enjoyed conversation with her and her family and left feeling like we had just spent the evening with good friends!


Chef rose is amazing!! She's very friendly and hands on, learned a lot in this class. Will be returning to chef rose.


I have nothing but amazing things go say about Chef Rose! She is pure delight!! Both her and her husband were incredibly hospitable, her kitchen was gorgeous, and the food was mouth-watering. What made the experience infinitely better was the time she took to explain every step. Everything from knife skills to all her secret tricks was included in the class! I know I will retain so much knowledge from only a few hours with her. I cannot wait to go back!!


Rose is charming and has this way of bringing magic into the kitchen. Nerves? Forget them. Hesitations? Forgotten. She made me feel welcome from the very start. As is I were just apart of her family. Her professionalism is stunning. Her recipes are golden. It felt good to be taught by someone so passionate despite how many years she has cooked. That passion created a lovely meal that I can't believe I got to help create. The chicken is incredible and she even got me, one who doesn't like cherries, to be a fan of her cherry pie. I learned lots of tips and tricks I'll take with me forever. I will definitely come back.


We had a great night with Chef Rose. We learned a lot of new techniques in a comfortable setting, and best of all, finished the night we 3 wonderful gnocchi dishes! Highly recommend.


The class was everything I wanted it to be. My girlfriend and I had an awesome evening learning to make paella and caramel flan. Chef Rose is great, very interactive, she will walk you through every step and give you tips on how be better around the kitchen. We will defined take more classes.


My husband and I signed up for the cooking class with Chef Rose. Our experience was nothing short of amazing. I do love to cook, and I learned some new recipes that I can now reproduce. After we had cooked our 3 course meal we sat down to enjoy our creations. What a pleasant experience with Chef Rose!


My boyfriend Patrick & I had a wonderful time with Chef Rose! We were running late, but Chef Rose was so gracious to help us catch up right when we got there. I was so impressed with how she never assumed our level - she took her time explaining the most basic skills which made the class much less intimidating and much more enjoyable. My only regret is that I did not bring a notebook to write down all of the tips & advice Rose had to offer. She is a joyful person full of entertaining stories. In just a few hours we felt like close friends. I am now spoiled for all other cooking classes, and I cannot recommend her class highly enough!


We loved EVERYTHING about this class! Chef Rose was more than amazing! She welcomes us into her beautiful home and her kitchen was perfect!! The food was delicious to say the least!


Chef Rose was engaging, knowledgeable and made the class a fun and entertaining time. We learned many useful tips that we can carry forward in our cooking! Would definitely recommend her to others and hope we can take another of her classes soon!


Me and my husband attended Chef Rose's "Tour of Spain" and our experience was amazing! Chef Rose is very passionate about her craft and enthusiastically shares her extensive knowledge and experience. It was our first but definitely won't be last!


Loved Chef Rose! Very talented and knowledgeable! She was amazing!


Chef Rose hosted my husband and I along with another couple for a paella dinner and it was amazing. She is friendly and knowledgeable and explained the cooking process in a way that was easy to understand. She provided many tips and tricks in the kitchen as well. It was a fantastic and fun evening! Lots of laughs were had. I highly recommend!!!


Chef Rose is absolutely amazing. We couldn't speak highly enough of her and our experience learning to cook from her. Chef Rose was incredibly welcoming to us and her kitchen is a perfect setting for a class. We cooked some truly amazing food, but what made the experience stand out as a class was that it wasn't just about learning recipes - Chef Rose was careful to work with us and show us techniques that we can use in our daily cooking. An A+ experience!


Cooking with Chef Rose is an absolute delight! Her teaching style blends professionalism with personality in a way that makes learning the cooking process such a treat. Her gorgeous and spacious home provides a welcoming and warm environment that perfectly complements her traditional approach to cooking. If you are a lover of all things wine, Chef Rose's in-home wine cellar will leave you in awe! Whether you are looking for a neat date night idea, or looking to sharpen your knife skills, I highly recommend signing up to take a class with Chef Rose.
$ 125 Per person
all-inclusive: 2.5-hour class, 3-course meal and taxes.
---
Can be used for any experience or cookware
Meet your chef
Chef Rose
Verified chef
Food safety certified
---
Chef Rose has an extraordinary gift for creating an air of ease in the kitchen. She incorporates many ingredients and techniques to keep her classes fresh and to inspire everyone to feel the sense of delight ushered in by enjoying a meal created by their own hands. From owning a bakery to launching a successful cooking program to instructing in her home cooking studio, Chef Rose's well-rounded experience shines in her classes.
Other Cooking Class Experiences you may like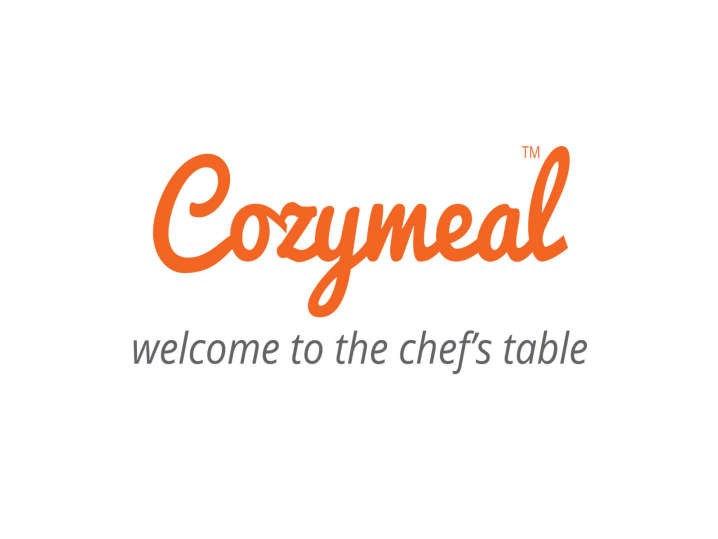 We use cookies to offer you a better browsing experience, analyze site traffic and personalize content. If you continue to use this site, you consent to our use of cookies Accept