Cooking Class - Traditional Filipino Adobo
Cooking Class - Traditional Filipino Adobo
60 reviews
60 reviews
COVID-19 protocols this chef will implement are:

Social Distancing Friendly
Explore classic cuisine of the Philippines with this feast built around Filipino adobo.
Filipino adobo is not just a recipe based on spices but rather a way of cooking. In this cooking class, you will learn five ways of adobo in various tastes and textures, from a creamy adobo dip to a rich adobo butter to crunchy air-fried chicken adobo flakes. You'll also make adobo rice fully loaded with spices and sauces and a salted egg. Then, you'll make a traditional chicken adobo with a salty-sour-umami flavor. Finish your Filipino adobo feast with your choice of Halo-Halo (layers of sweetened fruits and gelatin) or Mais con Hielo (cream corn topped with frozen almond milk).

You will also be introduced to the small Filipino citrus, the calamansi, in a special calamansi soda!

Guests are welcome to bring wine and beer to enjoy during the class.
Welcome Drink
Calamansi soda
Cocktail Dips
Creamy adobo dip and adobo butter with crackers
Air-Fried Chicken Adobo Flakes
Adobo and Salted Egg Fried Rice
Traditional Chicken Adobo
Filipino Dessert
Choose one
Halo-Halo with sweetened fruits and gelatin
Mais con Hielo with cream corn and frozen almond milk
Most dietary restrictions can be accommodated. Please mention this in the message field when you submit your booking request.
Minimum Guests

2

Maximum Guests

10

Meal Courses

5

Event Duration

3 hours

Labels

Asian, Beginner, Date Night, Filipino, Holiday, Mother's Day, Singles
Cozymeal guest reviews for this experience


Enjoyed our time and food was amazing.


The food and the experience were really good. We had an amazing time with Chef Nancy, she is a great person. I definitely recommend booking a class with her, is the perfect opportunity to learn and have fun!


Chef Nancy was so welcoming and very sweet! She made us feel like family and she walked us through how to cook chicken adobo and other dishes. The food was absolutely amazing and I look forward to more chicken adobo in the future! Thus was our first time doing something like this, and I would definitely do it again and chose another dish with chef Nancy! I highly recommend booking with her!


What an awesome experience!! First time doing a cooking class and the bar was definitely set very high. Chef Nancy made the experience so personal and fun, loved her! Had the next time ever and very delicious food.


Nancy was absolutely incredible!! We had the loveliest time and the food was delicious. She made my friend's birthday dinner incredibly special- she even had a cake for her!! Definitely recommend taking a class from her- she is very good at what she does!


Great class


Chef Nancy was amazing! She welcomed us into her home and made us feel comfortable. She gave us some cooking tips as well as knowledge about Filipino culture. The food was great! 10/10 would recommend. I plan on taking more of her cooking classes.


Chef Nancy was very hospitable and the meal was great! The tips she gave for cooking was also useful.


Chef Nancy, thank you so much for making this event so personable. You are so welcoming, kind, funny, and such a great host. We really enjoyed our time and are hoping to do more events in the future!


Chef Nancy was a great host. She was hilarious and very knowledgeable about Adobo! We would definitely do it again.


When we signed up for a special Valentine's Day event with Chef Nancy we knew she had too many 5-star reviews to count. What we didn't know is that she's an internationally known superstar in her cooking arena. From owning a famous 85-year own old restaurant in her homeland, to effortlessly creating a traditional meal with style, grace and wit, she's an experience everyone should have at least once!


The Queen of Adoba was great! Very fun experience, very down to earth. Definitely recommend, our first cooking class!


Thanks Chef (aka adobo queen)! It was a great experience. Thanks for having us and teaching us the secrets to adobo!


Chef Nancy was amazing! Truly a unique cultural experience, she is so much fun ❤️


It was absolutely amazing! We had a great experience and learned lots of new things about the food that we were making and our chef. Hands down the best Chicken I have ever had!! I would definitely recommend :)


Nancy was such a sweetheart and made our first date such a fun experience :)


Chef Nancy was AMAZING!!! Literally worth every penny. She took the time to explain every dish and process so well and even treated us to wine! Such a fun way to spend an evening. Definitely will be back. Best Adobe I've had hands down (and I'm Filipino haha)


Chef Nancy made us feel at home! We learned so much about Filipino cuisine and culture and got to enjoy some yummy food. Thank you for making our date night special, Chef Nancy!


Chef Nancy and Bob were great hosts. They went the extra mile to make the evening memorable. The food was delicious and we will definitely try to prepare the same dishes ourselves


Had a fantastic time! Highly recommend Nancy if you're in the mood to be educated about the Philippines while filling your belly with some authentic food. She was a wonderful host and definitely made me and my partner feel at home & welcomed.


Chef Nancy is an excellent host and entertainer. I thoroughly enjoyed the lessons she imparted on us and the welcoming atmosphere she created at her home. We ended up being a group of four and we each assisted in preparing one dish each. Chef Nancy explained each dish and encouraged us to taste various ingredient to understand the different flavor profiles. This a great environment for beginners and it isn't intimidating at all for novice cooks.


Our young adult children set up Chef Nancy for our anniversary dinner. Chef Nancy and her husband welcomed us with kindness into their home for the evening. As we entered we were immediately greeted with the wonderful aroma of spices. Chef Nancy taught us cooking techniques, and we were directly involved in preparation of all of the dishes we enjoyed that evening. Nancy and her husband also talked about the history of the Philippines and the art of cooking. We would highly recommend to anyone who wants good memories and extraordinary Filipino cuisine.


Chef Nancy is so knowledgeable and compassionate about the art of cooking. She made me and my soul mate feel right at home. I was initially very anxious about not being able to apply the skills she so gracefully instructed but her demeanor, kindness and patience calmed me to the point of me feeling at home. I truly can't give her any greater compliment than to say I honestly feel like family after this experience. She touched our hearts and souls by means of the culinary arts. Oh, and the food was so delicious! We definitely indulged in seconds. Undoubtedly, she is a true gem and Queen in her profession and we were blessed by being able to be in her presence. Thank you Nancy, I'm a happy birthday boy!


Wonderful experience!! Nancy and her husband provided a very warm, educational, and fun experience. I would absolutely recommend to anyone who wants good memories and full bellies!


Dinner with Chef Nancy was very enjoyable. We tried a lot of new flavors that we had not tried before and she spent time talking about the Philippines and gave us background on typical Filipino flavors. Overall a great experience!


Awesome experience. Great idea for a date night .Very warming and hospitable. Chef and her husband was good in entertaining us and the food was amazing . Portion of food was great, we even have some food that we took home. Would recommend it to family and friends, actually I'm gonna book another class for my parents so they can have a great time with Chef Nancy , coz we did.


Chef Nancy was amazing! Not only was she very personable and warm, she was very fun and her energy contagious! She makes you feel as though you've connected with an old friend!


This was the most magical evening! Nancy and her husband are so warm and inviting. The food exceeded expectations and the hospitality was top notch. We had interesting conversation, cool music and Nancy and her husbands humor! Please treat yourself to this experience it's heartwarming plus +++!!!


I felt at home as soon as I walked into Chef Nancy's kitchen. She is so friendly and knowledgeable that I knew it was going to be a great time. Using her Filipino heritage, she showed us some new ways to prepare familiar ingredients and other completely novel ideas! As the self proclaimed "Adobo Queen," Chef Nancy certainly brings the flavor! I highly recommend her class and I hope I get to go back for more!
Cozymeal guest reviews for other experiences with Chef Nancy


As someone doing a class like this for the first time I was a little skeptical. Chef Nancy was welcoming when we arrived and super easy to talk to! We enjoyed her company just as much as we enjoyed the cooking class. She keeps it fun by teaching you multiple different types of rolls and the techniques behind them. We ended up making friends with her more so than her just being an instructor. No stress when it came to cooking, delicious meal, and you leave with a ton of food. Highly recommend


We had so much fun in the class, and we learned so many new techniques! Chef Nancy was so nice and went above and beyond. I would definitely recommend booking this!!


Chef Nancy was friendly and funny. The food was delicious, and it was an excellent experience we won't forget!


Fantastic experience. Food was excellent and so was the company. Well done Chef Nancy!


This class was an amazing experience. It was so fun and you learn so many different styles and techniques. Nancy was the perfect host super friendly and accommodating. Will definitely come back to try her other classes.


This was such a great experience for my husband's birthday. Chef Nancy has such a beautiful soul and the food/ teaching was Amazing. We will definitely be coming back. Thank you Chef Nancy


Chef Nancy was very patient and personable. I would strongly recommend!


Chef Nancy was. AWESOME!!! My wife and I had a great time learning from her and came out of the class excited & confident about making our own sushi. Nancy actually gave good tips on what to look for when ordering sushi in a restaurant as well. She went above and beyond with what we expected from the class. She has a great sense of humor and loves to laugh with her guests. I will recommend her to anyone willing to learn to make sushi.


Nancy is a great cook. She is a wonderful host and the camaraderie with her and the other guests made for a very fun night!. Appreciate the insights and tips on how to improve our Asian cooking. Thank you, Nancy!


Melissa Reneau
27 Dec 2022
Chef Nancy did a fabulous job teaching us to make several different kinds of sushi. I'm excited to try to make it at home, too. The beef teriyaki was delicious!


Had a great time ! My little one really enjoyed it. Very thorough with the sushi class. Chef was silly and made my little one feel very comfortable.


I was not sure what to expect when I arrived but Chef Nancy immediately made both myself and my date comfortable. She was extremely welcoming and made the entire experience amazing. Chef Nancy made sure that we really understood what we were doing and we came out of the experience feeling very well equipped to prepare the meals that she taught us. We really had a blast and would most definitely come back


My two nieces loved this class. They were 10 and 14 years old. Chef Nancy was very patient with the 10 year old. The sushi was very yummy.


Chef Nancy was so kind and a skilled teacher! My daughter and I thoroughly enjoyed her class and now feel confident making sushi at home! Would absolutely recommend!


Chef Nancy was enthusiastic, positive and a great pleasure to be around. Not only did we get to learn a few dishes, we also got to learn about the fundamentals of Adobo cooking. Highly recommend!!!


Chef Nancy, We are so extremely appreciative for today!


Chef Nancy is awesome! Being new to cooking some of these flavors, she took the time to answer all our questions and inspired us to be a bit riskier. Amazing experience and looking forward to exploring more of these flavors with Chef Nancy!


Chef Nancy was amazing! My wife and I had such a great time with her. The food was amazing and the conversations even better. Would highly recommend her to all!!


Chef Nancy was so welcoming and a great Chef. Jason and I learned so much from her. We will definitely cook with her again. The Asian cuisine was top-notch. She teaches how to cook all types of cultures. A+


Chef Nancy was amazing! She was so knowledgeable and made the experience so much fun for us. And the food was delicious! We would definitely recommend anyone to book a class with Chef Nancy!


Chef Nancy was absolutely amazing! She was funny, attentive, kind, and generous. My husband loved this as his bday gift and we would love to have Nancy in our lives forever!


Chef Nancy was very sweet and welcoming from the start! We learned how to make hainanese chicken with rice/sauces and palitaw. The food was amazing and she was very knowledgeable. She made our anniversary special and even packed plenty of leftovers for us! We are excited to come back and recommend her to all of our friends!


We had a great time with Nancy! She was an excellent host and provided a perfect experience for my wife and I. The food was great, we learned some new sauces and a couple of tricks on preparing rice. She had prepared our poached chicken beforehand but had another on the stove which she divided between us and the other couple to take home afterwards. Nancy truly went out of her way to provide an excellent afternoon in both food and conversation. Highest recommendation for us, we can wait to try another recipe with her.


Chef Nancy made us feel welcomed in her home and the cooking experience we had with her was amazing! She was very attentive to our needs and gave us good tips and feedback that we can incorporate into our own cooking at home. She had us taste test different ingredients as we cooked the food as opposed to tasting the final product. She shared with us her cultural culinary background and fun stories. I highly recommend taking one of Chef Nancy's cooking classes to not only gain culinary knowledge but to also have fun with cooking!


Chef Nancy is an excellent chef, teacher and host. The food was amazing, and she made it accessible too. Highly recommend.


Chef Nancy welcomed my husband and I into her home and we enjoyed learning to cook with another couple. We will definitely be back to learn more!! Such delicious food and amazing company.


Loved the experience, we had a fantastic time and enjoyed delicious food!


It was so relaxing and comfortable to learn and talk about the food and the culture..getting to know nancy and her husband , felt like friends ! So cool the whole experience..really delicious food and now I need the recipes for all the recipes.definitely a great experience with tips and instructions on preparing and cooking a truly memorable way to celebrate my bday and New Year's Eve!!! Thank you so much


The best cooking class I've attended! Nancy is a fabulous chef. The food was delicious! She was so kind and made us feel like part of the family. I loved how she educated us on the food origins and the Philippines while teaching us how to cook the meal. She even helped celebrate my friend's birthday. I highly recommend her and would love to go back again.


Chef Nancy made our experience unforgettable! I booked her class as a surprise for a friend's birthday and she went all out with balloons, music, and decorations. She and her husband were so welcoming and made everyone feel like part of the family. Communication with Nancy was like messaging with a close friend. Her food was incredible and my friends couldn't stop talking about the special dessert she planned for the evening. Thank you Nancy for your hospitality and expertise!
Guest reviews for Chef Nancy


Chef Nancy will no doubt be an asset to Cozymeal. I still remember the time I hosted the launching of her Adobo Book at our home in Pasadena. It was definitely a sell out. I had to wait for more to be shipped from Manila to fill up the orders we got. Not only did they like her book, but they truly enjoyed the dishes she demonstrated. The adobo flakes was a winner! My mouth is watering as I write. One of my guests even commented that her entertaining and easy approach to cooking should land her a job on the Food Channel! We, her friends, and many in the community who love her cooking all look forward to her next visit to L.A. to once again enjoy her amazing dishes.
$ 65 Per person
all-inclusive: 3-hour class, 5-course meal and taxes.
---
Can be used for any experience or cookware
Meet your chef
---
Chef Nancy, also known as the Adobo Queen, grew up in the Philippines as well as in the restaurant industry, and has been cooking since she was 10 years old. Her family has owned and operated a restaurant in Manila renowned for its authentic Filipino comfort food. Today, Chef Nancy can be found making televised appearances as well as hosting interactive culinary experiences that champion authentic Filipino fare.
Other Cooking Class Experiences you may like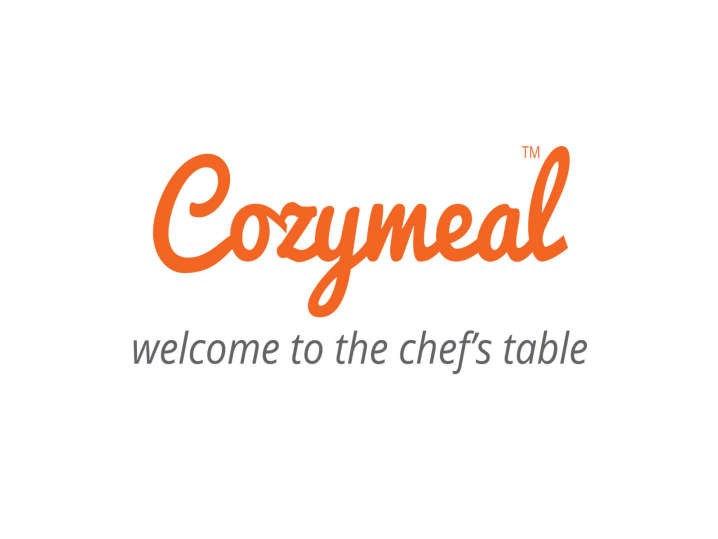 We use cookies to offer you a better browsing experience, analyze site traffic and personalize content. If you continue to use this site, you consent to our use of cookies Accept