Cooking Class - Vietnamese Street Food
Cooking Class - Vietnamese Street Food
138 reviews
138 reviews
COVID-19 protocols this chef will implement are:

Chef Wearing a Mask
In this class, Chef Daniel will lead you through the culture and preparation of Vietnamese street food.
Smell the enticing aromas of Vietnamese street food as Chef Daniel teaches you all about Vietnam's rich and varied food culture, and showcases incredible texture and flavor combinations.

In this hands-on class, you will learn where to purchase Asian ingredients and how to prepare popular items completely from scratch, including poached shrimp rice paper rolls, perfectly grilled salt and pepper wings, and broken rice with peanuts, mushrooms and fried shallots. End on a sweet note with banana coconut pudding studded with sesame and chia seeds. 

Guests are welcome to bring wine and beer to enjoy during the class.
Rice Paper Rolls
With poached shrimp, hoisin dipping sauce, cucumbers and herbs
Papaya Salad
With chiles, lime dressing, mint and cilantro
Grilled Salt and Pepper Wings
Marinated in chili and fish sauce with lemongrass
Fried Broken Rice
With peanuts, mushrooms and fried shallots
Banana and Coconut Pudding
With chia seeds and sesame
Most dietary restrictions can be accommodated. Please mention this in the message field when you submit your booking request.
Minimum Guests

2

Maximum Guests

8

Meal Courses

5

Event Duration

2.5 hours

Labels

Asian, Couples, Fun, Group, Vietnamese
Cozymeal guest reviews for this experience


Really fun class! Chef Daniel had things laid out nicely, provided tips and insights as we were prepping and also made sure there were plenty of opportunities for everyone to practice. The recipes were tasty, making for a nice meal as well. This may vary by the participants and the day, but he took care of the dessert prep. In this case, it was perfect as we were enjoying the food and the company.


Denise Fitzpatrick
02 Feb 2023
Fun and informative!


Great experience!


We had a lot of fun. It was yummy. Highly recommend!


We had a wonderful experience with Chef Daniel! Everyone enjoyed the food and the cooking tips we each individually learned. Looking forward to another cooking event with Daniel. Highly recommend him.


We had a great time with Chef Daniel! He had a great menu prepared for us to cook, was very helpful in his direction, and was a great host. Would absolutely take another class or have him cook a private dinner.


Chef Daniel was an amazing host! Before we got started he inquired about food allergies amd/or sensitivities, took time to cover the dishes we would be making, the idividual ingredients, and proper techniques. He asked and answered questions, shared stories about his experiences as a chef, and ensured that each of his guests were able to (safely) rotate through various kitchen stations. It was an oitstanding experience, and I am looking forward to siging up for more of Chef Daniel's classes in the near future.


This class with Dan was delightful and delicious! He is a sweetheart, his kitchen is lovely and warm, and the food was delicious, and so much less daunting in light of his chill demeanor. It's a lot of ingredients, but he was great about letting us know where to buy in the area, which was helpful too. One thing I was struck with was the diversity of the group we were cooking with. We had two couples and a single person (that was me!), and there was a range of age and race and identity. It just felt very Philly, and I'm into that. Great course, and I would certainly do another with Dan!


Such a warm, inviting experience for my date and I!!


Had a great time!


Daniel was great, thorough in his lessons and answering questions. Meal was delicious - highly recommended!


Tons of fun. I took my wife and two kids. The meal was excellent and we all really enjoyed the experience. We all want to take another class sometime soon.


What a great experience! The food was great and fresh. He gave us little tips on cooking that we're easy to pick up. His home is a very welcoming place and was very comfortable. We will be booking with him again in the future!


What a great experience! For those who have never cooked or for those who have many cooking talents, Chef Daniel will create such a great experience for you. He makes sure everyone in the group is learning something and is very hands on the whole time. The Vietnamese Street food was absolutely delicious! Better than going to a restaurant, because you get to meet great people and learn along the way.


Very enjoyable and delicious evening! We learned a lot of new tips and tricks during the class as well. Highly recommend.


We had a great time! Chef Daniel was very nice and showed us how to make a delicious Vietnamese street food dish. We learned about the various ingredients and how to cut and cook them. We are planning on bringing friends in the future for round 2!


Amazing Cooking class with Chef Daniel. We did the Vietnamese street food. The FLAVOR of each dish was amazing! There is some hands on cooking - you will learn a lot. We will be back for more of his cooking classes. Highly recommend!


The whole experience was really enjoyable and we learned a lot about Vietnamese cuisine. He was warm and he was able to make us feel at home. I would definitely do this again.
Cozymeal guest reviews for other experiences with Chef Daniel


Chef Daniel was fantastic - my fiancé and I had an incredible time. Super knowledgeable and takes the time to walkthrough steps in detail. More importantly though the food was incredible. Highly recommend!


Our session with Chef Dan yesterday was fabulous! The class part of the event was wonderful with everyone learning and enjoying themselves. The meal part of the event was outstanding in a beautiful, relaxing, setting.


Chef Daniel was great! Highly recommend and we will be booking again!


Wonderful time with Chef Daniel! The setup for dinner was beautiful, and I learned a lot from his instruction. Great time!


Absolutely loved this experience, the tips and knowledge that I learned, and the food! We even had the pleasure of having another couple join us who were delightful! Chef Dan you did a really great job. We will be back (already looked at your other classes) thanks again, Kat & Dan


Michael Mandarano
24 Feb 2023
Great experience and delicious food!


Such a great experience. Daniel was great at giving instructions and explaining the processes. He was well prepared and the meal was delicious and well balanced. The set up was lovely. I would definitely do this again.


The experience was so much fun! Chef Daniel was warm, and the atmosphere was "family". Food made was absolutely delicious!!! Fresh ingredients, such amazing taste!


Daniel is a fantastic host! He engaged with all his guests and taught us many simple cooking tips. The meal was extraordinary and the small group ambiance was delightful. Would highly recommend.


Fun event with delish food.


Amazing experience! Chef Daniel was great and the food was SO good! Highly recommend.


Chef Daniel was absolutely awesome during our Sous Vide class. Very engaging and the food was excellent. Would highly recommend.


We had a great time in this class. Daniel went through all the recipes and taught some technique. Would highly recommend.


The meal was wonderful and we had a great time watching and talking with Chef Daniel! Very highly recommended!


Had a great time with Chef Daniel! The evening was filled with laughs while learning a few new tricks!


Very experienced and personable. Would recommend to anyone looking for this experience


Chef Daniel was amazing! This was a Christmas gift to my family. We all had an amazing time! Chef Daniel walked us through the cooking class not only with recipes but the cultural history behind each course. We truly enjoyed the experience. Would recommend Chef Daniel's class to anyone!


We had and amazing night learning to cook a delicious Italian meal. Thank you!!


Chef Daniel was so personable while showing us how to cook skillfully!


Chef Daniel was amazing! So patient and friendly. He took his time to show us exactly how to make each course. We laughed a LOT but got the job done. I'm excited for the next time! Thank you Chef Daniel!!!


Chef Daniel was great! So informative as the class went on and learned so much during the time with him. We will be returning!!


The food was incredible and Daniel was great! He worked with us for some alterations to the menu and was communicative while we had some scheduling issues. Would highly recommend the private dining experience!


First experience with cozymeal and cooking class in chefs kitchen. We really enjoyed the experience and will definitely like to use in the future.


Excellent meal and instruction. Chef is personable, engaging, and helpful.


Amanda Girard
26 Oct 2022
Chef Daniel was fantastic! Not only did he cook a delicious meal for my boyfriend and I but he also took the time to talk us though what he was doing, flavor profiles, and cooking processes. Would absolutely hire him again for a larger party!


Chef Daniel was amazing, we had such a fun time, & learned so much! He also was so great taking us as scheduled even feeling slightly under the weather. Thanks for an awesome experience cozy meal and Chef Daniel!


Chef Daniel was great! Learned some awesome tips on cutting and cooking this style of cuisine. The atmosphere was wonderful, and very conduscive of a "homey" cooking in the kitchen with my grandmother vibe. We had a blast in a group of six, partaking in the prep and cooking. All of us tackled many steps along the way, and Daniel was vocal the entire time. Daniel was very nice and struck great conversation both during and after cooking. My partner and I both love cooking, so this was a great insight and experience. Food was phenomenal, and the house smelled incredible. When asked about our favorite meals to cook, my partner and I just froze for whatever reason, but was still a very comfortable and welcoming environment (lol). I would do this again in a heartbeat, and would easily choose Chef Daniel again!


Amazing time!


Chef Daniel was great! Very welcoming and the food was delicious! can't wait to go back!


We had a fabulous time and enjoyed the other attendees at the party. Chef Daniels shared his expertise and knowledge while we all coordinated efforts in the kitchen! The finished meal was a fabulous reward for us all!


Chef Dan is an incredible chef and teacher. You will be very pleased with your experience and the new cooking tips you learn. The kitchen is the perfect setting for a wonderful experience. We would definitely recommend Chef Dan to anyone. We hope to learn new dishes from Chef Dan in the future.


Chef Daniel put on an amazing cooking class. The theme was Golden Girls and the food was delicious! Highly recommend.


Charmaine Liga
16 Jun 2022
Chef Daniel was patient and so willing to teach. He was so knowledgeable and answered all of our questions. The class was great and definitely something different to do. Thank you for a wonderful class. Highly recommend!


Chef Daniel was awesome!


Geraldine Jane
10 Jun 2022
We decided to have an intimate baby sprinkle for our friend. There was 6 of us and we had an amazing time! Chef Daniel taught cooking tips and his recipes were amazing. From cooking to eating at the end, it felt like a relaxing Sunday night dinner with friends. We will definitely do another class again!


Such a fun night ! Thank you Chef !


Great experience! Daniel was gracious and knowledgeable! Highly recommend!


Very relaxed and informative experience. Chef was well organized and prepared which allowed for a perfect flow to our session.


Daniel is a great chef! He is very knowledgeable and easy to follow. We had a private date night in his home which was very welcoming. We walked away with tips and tricks and fun facts about the dishes and Italian cuisine in general. I would recommend this experience to anyone looking for a different spin on date night and I would recommend him as a private chef experience as well. 5 stars! We couldn't be more pleased and eager to try these dishes on our own at home.


Chef Daniel exceeded all expectations and created a fun environment to cook and learn!


Chef Daniel was amazing and showed us how to make our four-course meal with passion and great stories. He provided alternate options for some of the meals to adjust to people's dietary restrictions. I would definitely attend another class with him.


Chef Daniel is thoroughly engaging, a good story teller, and a gracious host. Some of the prep work was already done to provide ample time for cooking, yet there was plenty to do and to learn. Chef covered many useful topics, weaving culinary wisdom with anecdotes about his travels and family. We had a lovely group of folks with lively dinner conversation, all in the comfort of the Chef's charming home. A memorable experience.


Daniel provided an incredible experience in his home. Each of the four courses came out very well and the timing took a little over an hour for cooking it all. He explained everything clearly and provided techniques for different facets of the meal. We will likely use him again and I would highly recommend him to others!


Chef Daniel was Awesome! The Team had a great time! Thanks for Everything!


Dan was knowledgeable, polite, and friendly.


Amazing cooking class!! Thank you Chef Daniel! My husband and I loved the dinner!


Chef Daniel was so great! Super friendly and informative. Food was amazing and the atmosphere was cozy.


Excellent experience…Chef Daniel didn't miss a beat and knocked it out of the park. We will definitely do this again in the Spring.


Chef Daniel's class was great with lots of good cooking tips and tasty food. Highly recommend!


Dan was gracious welcoming plus an awesome chef and teacher. I would definitely do this again.


Daniel is truly amazing! First, he made the impossible possible as I was planning a surprise for my friend who has so many food restrictions. 2nd, everything was so delicious and we had so much fun learning and cooking with him. Also, his home is supper clean which I think is important for a chef. Overall I think 5 stars is not enough here I wish I could add a superstar. Highly recommended!


Daniel was excellent!


We had the best time with Chef Dan at our beach house in Stone Harbor, NJ for a surprise 30th birthday dinner. The chef was punctual and professional. We were a group of 9 people. Being such a large group, we know it is hard to please everyone, but each item on the menu was delicious and left us wanting Dan to come back again! All dishes were flavorful and described perfectly. We hope we can have Dan cook for us again soon! An added bonus is that he traveled over an hour to come to our house, which was so nice and generous. I'd recommend Chef Dan to anyone!


Thanks so much to Chef Daniel for such an AWESOME experience. His food was incredible! He is not only is an outstanding chef but very personable as well. The conversation flowed about food, my favorite subject, all night. He also teaches online classes and classes in his home as well. I'm looking forward to booking with Chef Daniel again and again. It was such a treat and you made my birthday very memorable, I have some pictures I wish I could post for you to see


What a night! Chef showed up on time and made the most amazing 6 course meal we have ever had. Every single dish was so flavorful and complex! Really elevated dishes. He is also funny and down to earth. We had such a fun, relaxing time. Thanks so much!


Fantastic! Lots of fun and the food came out great.


Instruction was clear, pace was just right, and the food was delicious. A great evening.


Recipes were very tasty. I do a lot of cooking and Was satisfied with the food and that I learned some new dishes.


Wonderful class! Chef Daniel made the experience comfortable, welcoming to all levels, and low key. We even learned a few techniques to carry into our future meals at home. Thank you!


Daniel's brunch was amazing! The food was delicious, everything was served in a timely manner and he left the kitchen spotless. This far exceeded my expectations and I highly recommend Daniel for anyone looking for an intimate dinner with a few friends :)


Every course of the meal was amazing and bursting with flavor! Chef Daniel was incredible as he described each dish, the ingredients, and his process. It made for an evening that my wife and I will always remember (and tell our friends about). If you want a truly special evening, book Chef Daniel!


Simply enjoyed the entire experience ..the Chef was very welcoming and knowledgeable , kept our group engaged in the prepping of the food and explaining the cooking of all the ingredients. The meal was incredible and definitely would recommend Chef Daniel .. Thank you


Great! Not sure what i expected but everything was great


This experience was so much fun! We had another couple with us and chef Daniel was great. He was very welcoming, took his time to not only teach us but also talk to us about his life and the menu. The food was yummy and we're planning on making these dishes again soon. Thank you Chef Daniel!


Amazing food, host, house, atmosphere.


The meal was delicious, we learned a lot and Daniel was awesome!


Chef Daniel was great! He was knowledgeable and provided great tips about the meal we were cooking. The food was excellent and I would definitely recommend him!


Daniel was an awesome host and amazing cook! We had a great time. Highly recommended.


Chef Daniel was welcoming and a good teacher. Each course was delicious!


It was a great experience! Daniel was super knowledgeable and the food was amazing! Looking forward to coming again!


Delicious meal and very courteous. Our group enjoyed the experience.


Polite, great food, super flexible and nice. Did all the cleaning and put the extra food in tins for us. He did a great job, can't recommend enough


Chef Daniel was inviting and welcoming. There's something intimate about making and sitting down to a meal together that was special and has left my husband and I talking about the great experience and how much we loved the other couples. This night made a great gift!


I gave tip in cash! It was wonderful. I loved the experience! Thank you so much!


Chef Dan is amazing! His home is so lovely and he's very kind when teaching. Definitely byo friendly! The guests were so nice too. We were like friends for a couple hours. We made so much that he even let us take home the extras. Such a fun time!


We had a wonderful time cooking a delicious Italian meal with Chef Daniel. He was knowledgeable and fun. He shared great insight from his time in culinary school and as a restaurant chef.


Chef Daniel was great and the food was amazing! We learned a lot about not only the specific recipes we made, but how to use knives properly for different chopping methods, the best type of each ingredient to use, etc. A great evening!


Chef Dan was amazing! Welcoming, accommodating, we instantly felt comfortable in his beautiful home. The food was amazing, healthy and fresh. We can't wait to do it again, it was a truly perfect night. (Though it would have been even more than perfect if he had a fancy blender)


Dan's cooking class was great. A very enjoyable, fun evening. Besides learning some great recipes and the food being absolutely delicious! Would definitely recommend


Chef Dan was terrific! The whole experience was great. First time doing something like this but i wiuld definitely recommend and do it again. Thank you Dan for welcoming us into your home and giving hands on experience to a fantastic dinner.


Nice atmosphere, food was delicious, Dan was friendly and we learned some good cooking tips. Great overall experience.


Cooking with Chef Daniel entertained all of our senses. With music playing in the background, we chopped fragrant herbs while Chef Daniel roasted vegetables. As we prepared other lunch dishes we learned about using knives and other kitchen tools properly. The best part of the experience proved to be eating the delicious lunch with so many flavors, colors and textures. 5 stars for Chef Daniel!


Chef Daniel was a great host. Our group had the option of being hands on or just observe. I learned a new knife technique. His recipes were original and delicious. We will be making these brunch recipes for our upcoming holidays. Thanks again Chef Daniel for a great birthday event!


Thank you so much to Chef Daniel for making my boyfriends birthday surprise such a great success! We had such a good time learning to cook a true Italian meal. Chef Daniel was very friendly and answered any questions we had and provided for a great experience! We would definitely consider booking with Chef Daniel for future cooking classes! It was also great to take home leftovers to enjoy!


Chef Daniel was engaging, professional, funny and the food was delicious. Everyone had a great experience and are discussing setting up another lesson with Chef Daniel


Chef Daniel was awesome. Invited us into his home and involved us in the preparation of an outstanding italan dinner. The food was excellent, and Chef Danial was very amicable and fun to cook with. We had a great time!


The whole experience was wonderful!


What a great day with Chef Daniel! The food and company were excellent and I learned techniques to bring back home. Thank you!


Outstanding, knowledgable and very personal


This experience was awesome! The chef was knowledgeable and personable, the food was amazing, and the class was so much fun! We will definitely be doing more classes!


The best team building experience. Daniel is so knowledgeable and master of his craft! We all learned so much and laughed at all of his fabulous, hysterical stories. You really feel like you are in your own home with friends! He knows how to expertly set up, cook, clean up and the times flies! Best experience that I would highly recommend!!!


Me and my friends had a great time. Very organized and friendly!


Chef Dan The Man was great! Very down to earth and very knowledgeable! And the food was so good! I will definitely be booking with him again in the future.


Delicious food and an overall great experience.


Our class was absolutely fantastic! Chef Daniel was incredibly nice, easy to talk to, incredibly educational, and kept the whole evening very casual. The food was immaculate and the instructions he sent us home with to recreate the meal are easy to follow. I highly suggest anyone looking for a Cozymeal experience to give Chef Daniel a chance if you are in the Philadelphia area.


Chef Daniel was great! He created a very memorable experience. He was knowledgeable, pleasant in conversation and gave us a bunch of cooking tips. This is something my wife and I will do again for sure!


Chef Daniel is AWESOME!!! We had a great time cooking with him! We learned some great tricks and enjoyed a fantastic meal that we will definitely make again at home?? And we enjoyed his company too?? Thank you, Chef Daniel.


We had a great time (it was just the two of us with Chef Daniel) at the Hygge inspired feast. Great atmosphere, conversation and food. Thank you Chef Daniel.


Awesome time!


We had Chef Daniel for a birthday celebration and it was amazing! There were 6 of us and we totally enjoyed a traditional authentic Italian dinner. We all had tons of questions for the chef and all along he just kept cooking and easily talking with us. He was totally fun and easy going and the night was completely enjoyable. We absolutely recommend having Chef Dan for an event or cooking class because every minute was fun and interesting!


Chef Daniel was amazing. Super hands on. The food was amazing. It was so cool to talk to a chef who went to CIA and knew so much


Great experience!


We loved the experience - the food was delicious and Daniel's home is beautiful. I walked away with better knife skills and I took notes on how Daniel kept his kitchen :)


Excellent!


It was an outstanding experience. Cozy townhouse. Very helpful cooking tips and training. The food was delicious. We had the Mediterranean menu. Would go back again for sure!!


Chef Daniel was amazing! Couldn't have been a better experience! Food outstanding and we learned so much. Perfect evening!!


Excellent time! Meal was delicious!


I can not recommend Chef Daniel enough. He taught my wife & I so much, cooked an awesome meal, and was really pleasant to hangout with throughout the afternoon. Will likely schedule something again, maybe with a bigger group. What a great experience!


Ladies and Gentlemen...Chef Daniel is an absolute national treasure. He was single handedly the greatest chef both my girlfriend and I ever witnessed with our own eyes and on top of that, he's one of South Philly's own. The meal we had, at Chef Daniel's expert direction, quite arguably may have been the greatest culinary undertaking in the known universe. Quite frankly, if you don't choose a Chef-Daniel-cozymeal-experience, your doing yourself and society a disservice. I'd give 6 stars if I could. Chef Daniel, bravo!


An informative and fun evening. Would highly recommend this to anyone interested in cooking and eating well. Mary Petrie


Great fun even for someone like me who hates cooking! Great chef , very entertaining and met some nice people. Highly recommend .


Chef Daniel was AMAZING! Not only was the food incredible, but he had us entertained the entire night. He told us stories about his journey to becoming a chef, which included many funny times that he's had with friends and family over the years. He has a beautiful home and his kitchen was a good size for us to be able to move around. He had everything prepared for us to enjoy our experience cooking the menu. All of the ingredients were fresh and all of his equipment was first class. We really felt comfortable cooking with him, because we could tell he knew exactly what he was doing. This was more fun and gratifying than going out to a restaurant, because we go to eat so much delicious food that we were able to cook ourselves. We didn't know what to expect going into it, but we're sure glad that we gave it a shot. We highly recommend Chef Daniel as he far exceeded our expectations and we will definitely be back to cook with him again in the future.


What an incredible experience! Chef Daniel brought all the necessary ingredients and supplies right to our house. He helped us understand how to use what we already have to realistically cook an amazing meal. It was the perfect combination of letting us do some of the work without feeling overwhelmed or slowing down the process. Chef Daniel is very knowledgeable and it was fun to talk one-on-one with him. He clearly loves cooking, and we were really glad to share that with him!


Excellent evening. Daniel made us feel very welcome in his home. We learned some great cooking tips and met some lovely people with whom we enjoyed a delicious meal that we all helped to make. Highly recommend.


We had an amazing time with Chef Damiel. There were four in our party and we met two other couples who we really fun, and we all had a great time! The food was excellent and we learned a lot. Would definitely recommend this evening! It was a wonderful experience.


Just had the Mezze Experience at Chef Dan's house with my good friend. I recommend this experience 1,000%!!!! Chef Dan is friendly, easy to talk to, a great teacher with lots of good cooking tips, has a beautiful home, and was just a wonderful host. I hope I can take more family and friends to cook and eat with Chef Dan, that's how much fun we had. Thanks for a wonderful experience and delicious recipes!


Dan was awesome.


Chef Daniel is warm and engaging. His inviting personality shows in his fresh, delicious food. He has a lot of previous culinary teaching experience and it shows in the ease with which he demonstrates cooking techniques. His insider knowledge and stories, having worked in several well known downtown Philly restaurants, is fascinating. This is not to mention his food in incredibly delicious and flavorful! An experience with Chef Daniel is highly recommended!
Guest reviews for Chef Daniel


Daniel is a talented and creative chef with a plethora of knowledge! Great at teaching even with people that don't have any cooking experience! He provides a fun and fresh environment! Totally would recommend taking his class!!!


I have had Chef Daniel's cooking multiple times and am always impressed. His food is always creative, well seasoned and beautifully plated. He holds himself to a high standard and you can definitely tell (and taste it.) Highly recommend!
$ 99 Per person
all-inclusive: 2.5-hour class, 5-course meal and taxes.
---
Can be used for any experience or cookware
Meet your chef
---
After graduating culinary school and completing an immersive internship in Italian culture and cuisine in Umbria, Chef Daniel landed a job as a sous chef where he was able to learn from and partner with Iron Chef Jose Garces. For the past five years, Chef Daniel has been the go-to chef for six eateries that are part of a restaurant group that has helped transform a once desolate neighborhood into a modern and trendy village.
Other Cooking Class Experiences you may like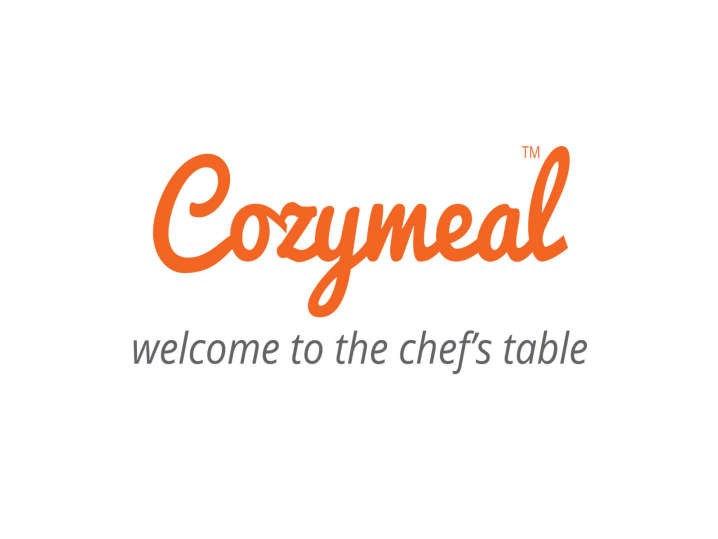 We use cookies to offer you a better browsing experience, analyze site traffic and personalize content. If you continue to use this site, you consent to our use of cookies Accept