Virtual Wine Tasting
Best virtual wine tastings by world-class sommeliers & chefs. Fully interactive!
Virtual wine tasting brings the refined elegance of a wine tasting experience directly to you. With live, interactive guidance from a world-class sommelier or chef, you'll get to enjoy an in-depth wine sampling along with palate-pleasing food pairings to complement each glass. Whether you prefer red or white, sweet or dry, you'll find the perfect option for you. Get a virtual taste of the vineyard and book an online wine tasting experience today.
As recommended by
---
World-Class Sommeliers
Learn the art of wine tasting from the best in the industry.
Fully Interactive
Ask questions and get feedback in real-time.
Flexible Options
Modify your tasting menu to fit your needs and preferences.
Get Social…Virtually!
Invite friends or join others from around the world.

Private Classes: Book a private virtual wine tasting for team building or special occasions. Look for the Private Class option when booking.
Need help booking a wine tasting?
---
Contact our concierge team for virtual wine tasting parties or other special requests.
---
Take a live-streaming virtual wine tasting class in the comfort of your own home.
Zoom wine tastings led by five-star sommeliers and chefs.
Fully interactive + ask questions in real time.
Enjoy an intimate virtual wine tasting with friends.
Plan a corporate virtual wine tasting for your team.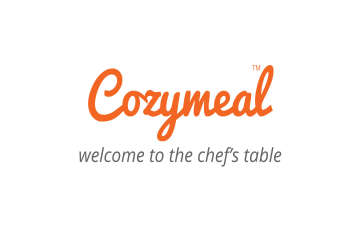 ---
Virtual Wine Tasting FAQs
---
How do virtual wine tastings work?
Online wine tastings are done from the comfort of your own home via computer or smart device, each event is taught live by a world-class sommelier or chef. After you book your tasting online, you will receive a wine list and/or any recipe links via email. For certain online wine tasting classes with kits, you'll receive pre-selected wines shipped right to your door.
What happens during a virtual wine tasting?
During your virtual wine tasting class, you'll get to sample some of the best wines from around the world. Your instructor will provide expert insight into the wine-making and tasting process, plus exclusive information regarding complementary food pairings. Online wine tasting courses are live events, so you will get to interact with instructors in real-time. Most virtual wine tastings last around one hour.
Can you book a private virtual wine tasting?
Yes, you can! Private virtual wine tastings are great for corporate parties or group events, while a virtual wine tasting for two is a wonderful idea for a unique date night experience. Please contact Cozymeal to book or arrange your private online wine tasting. Private groups can accommodate up to 498 connections.
Do you use Zoom for all virtual wine tastings?
Yes, all virtual wine tastings on Cozymeal are conducted through Zoom. To attend a wine tasting on Zoom, you'll be able to connect via smartphone, computer or smart device. Most public Zoom wine tastings have space for 4 to 20 connections.
How much do virtual wine tastings cost?
A public virtual wine tasting class starts at just $29 per device. Kit classes that include wine or materials start at $79 per kit. Virtual wine tasting costs for pricier classes often include expert food pairings, such as wine and gourmet chocolate or wine and chef-approved recipes.
---